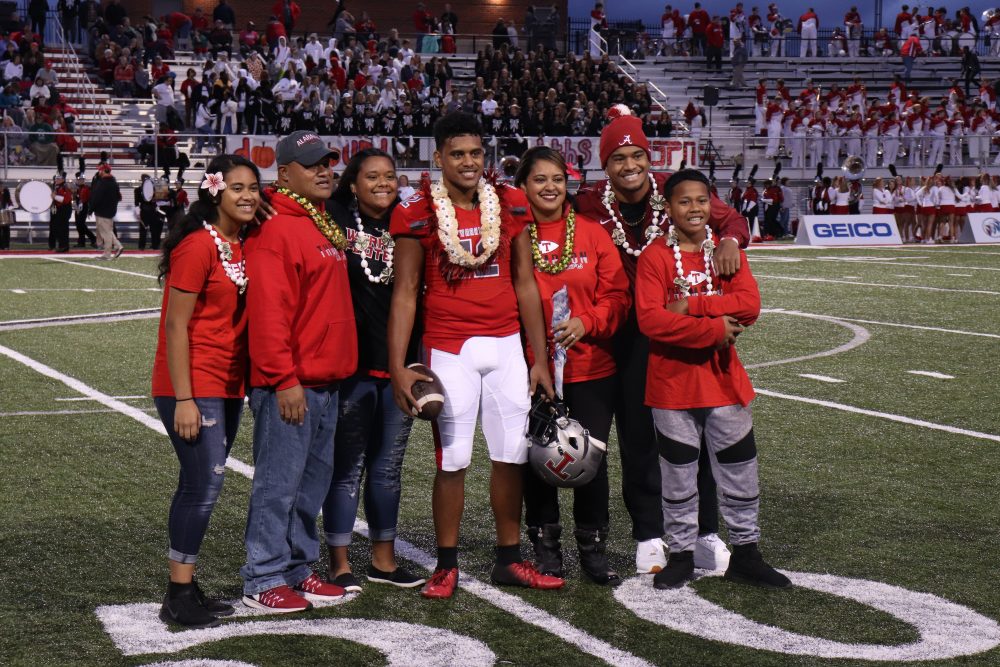 Alabama Recruiting Week 10 Performance Roundup
Alabama's quarterback commits took the cake this week as they put on a great show on ESPN, but several other Alabama targets and commits made sure they were felt in their performances as well. Checkout how several of them performed.
*= Alabama Commit
*Paul Tyson
14-of-23, 275 yards, 3 TDs
1 Rushing TD
It took just 2:10 for @HuskyFast to march the field for the game's first score. @Paul_Tyson17 delivers a strike to @varjohnson1 😤 pic.twitter.com/7gW8oX1f8e

— NIBC (@NIBCOfficial) October 26, 2018
*Taulia Tagovailoa
14-of-23, 256 Passing yards, 2 TDs
152 Rushing Yards, 3 TDs
Dual threat indeed. WOW Taulia. 47 yard touchdown!@tauliaa12 pic.twitter.com/7dnacbEIXG

— NIBC (@NIBCOfficial) October 27, 2018
Antonio Alfano
6 Sacks, 7 TFL, 7 Tackles, 4 QB Hurries, 9 Pancakes
Dazalin Worsham
1 Rec TD
.@HuskyFast answers!
Paul Tyson throws a rope to Dazalin Worsham and we're back even at 42. #RollTide@dazalin4 pic.twitter.com/5AqsCm3Gqq

— NIBC (@NIBCOfficial) October 27, 2018
*Brandon Turnage
*Stone Hollenbach
*John Metchie
1 Rec TD
*Malachi Moore
1 passing target
*Carson  Beck 
2 Passing TDs
Armoni Goodwin
22 carries, 192 Yards
Wandale Robinson
95 Rushing Yards, 1 TD
2  Rec, 95 Yards, 2 TDs
9 Tackles, 1 Forced Fumble, 1 Recovered Fumble. Robinson returned the fumble 54 yards for a touchdown.