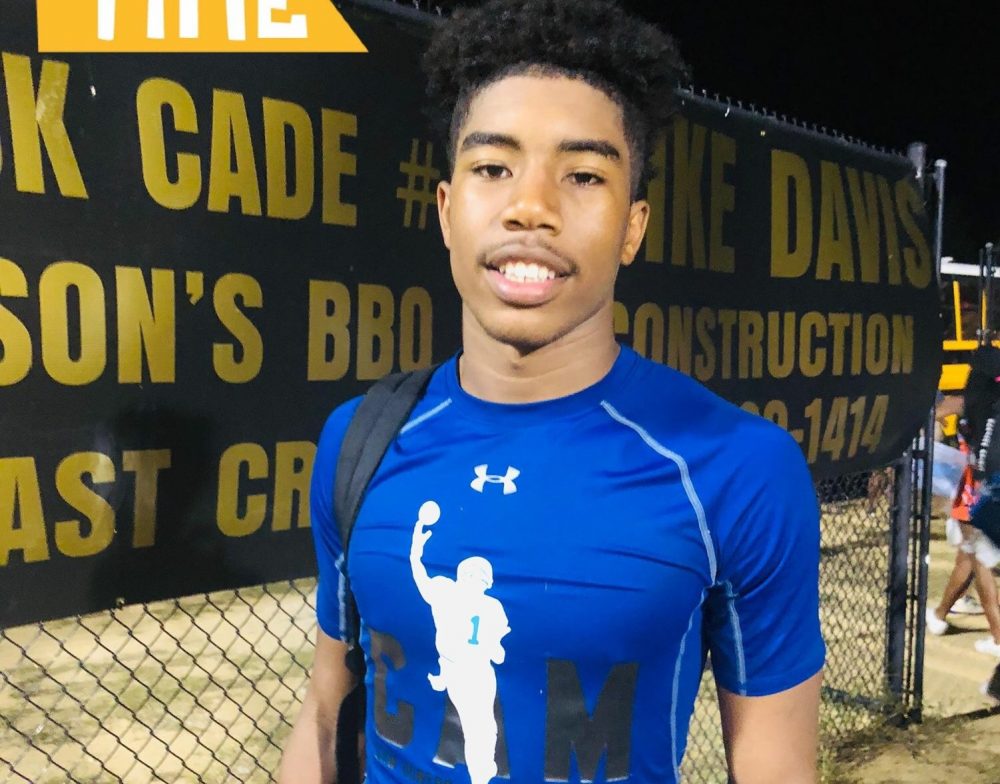 Like so many other elite recruits, JJ Evans' recruitment has kicked off and shows no signs of slowing down.
Evans started off the month of October with exactly 0 offers, but a call from Troy University changed everything. The Trojans' offered Evans his first football offer and seven schools followed suit. The Junior wide receiver has racked up eight offers in less than one month.
"I was shocked, honestly," Evans said. "I didn't know I was going to get it when they call me."
Mississippi State is the latest school to offer Evans. They were the first SEC program. Evans is no stranger to SEC football as he lives in Montevallo, Alabama, which is approximately an hour from Tuscaloosa and he also grew up an Auburn fan, although he does not have a dream school.
Evan's recent success on the recruiting trail could not have come without the hard work he put in this off-season. He personally took time out to work on his craft and become a better wide receiver.
"During the off-season, I had time to work on my footwork and speed," Evans said. "That has really helped me improve my game a lot."
At 6-feet-2-inches and 185 pounds, Evans possesses the size to compete at the next level, but that is not what stands out about him. His breakaway speed is what jumps out on film. He has been a constant nuisance for opposing squads this season as he has racked up 57 receptions, 1410 receiving yards, and 17 touchdowns through nine games.
Alabama has not had much contact with Evans, but one can bet they will soon as he looks like one of the rising stars in the 2020 recruiting class.