Alabama Football News
Flashback Friday: Blake Sims Endears Himself to Alabama Fans Forever after TJ Yeldon Beats LSU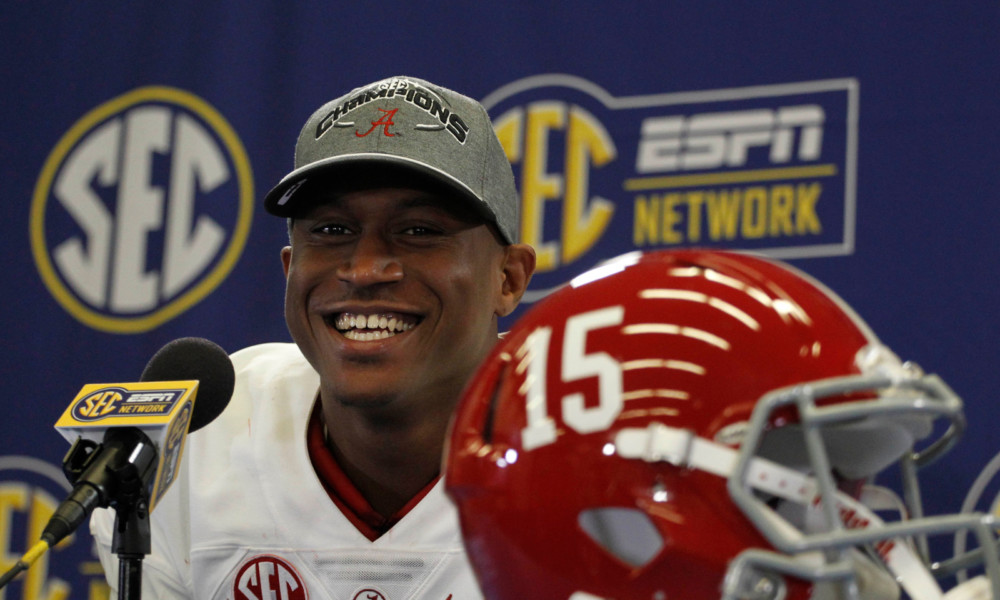 In less than 48 hours, the annual "Saban Bowl", which consists of a match up between the Alabama Crimson Tide, and the LSU Tigers, will take place in Baton Rouge. The game has had some of the best moments that each side can boast and cherish memories for a lifetime.
One of the more memorable moments came in 2012 when Alabama true freshman running back, TJ Yeldon took an AJ McCarron screen pass 28-yards untouched for a game-winning touchdown with under a minute remaining.
While that moment itself was enough to be Alabama Hall-of-Fame worthy, it was the reaction of one of Yeldon's teammates on the sideline who had been berated all game long by the LSU faithful.
As the replays were being shown, the CBS cameras panned to the pandemonium taking place on the Alabama sideline where backup quarterback, Blake Sims' emotions took over as he leaped on top of the Alabama bench and told a crowd full of LSU fans to "suck it" (among other words), using the famous WWE wrestler, Triple-H's hand gesture.
While Sims did not see a ton of playing time until becoming Alabama's starting quarterback two years later, the passion he showed that night — and proverbially sticking it to the LSU fans — made the Alabama faithful love him that much more.
So, never forget what Yeldon did, as it ultimately won the game for the Tide and paved the way for a back-to-back national championship. However, one must also remember what Blake Sims did. Alabama fans won't.
Blake Sims - Alabama vs. LSU - 2012