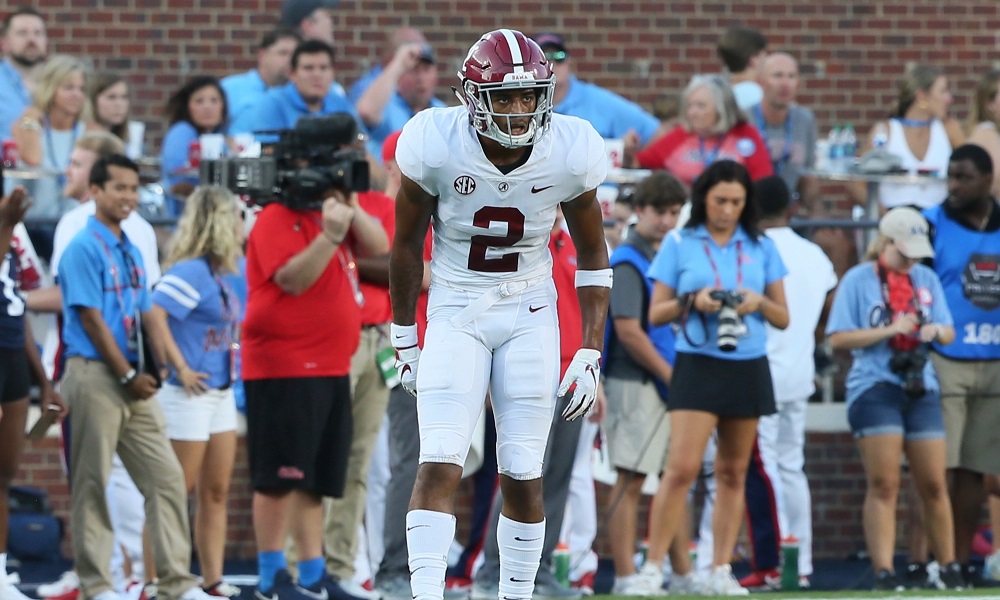 The 2012 Under Armour All-American game was filled with a ton of talented high school recruits and future NFL draft picks. The nation was excited to see some of the future stars of college football on a national stage, but New York Giants' safety, Landon Collins', college decision seemed to steal the show and shined a light on just how deep the Alabama-LSU rivalry runs.
Landon Collins: COMPLETE Commitment and MOM Reaction
The Tide and Tigers have been involved in some intense games during the Saban era as both have had their share of big moments. Alabama has won the last seven matchups, but the Tigers have been able to make things interesting by keeping the games competitive. The recruiting trail has been a bit of a different story as no team has completely dominated.
Landon Collins is just one of the many recruits that have had to choose between Alabama and LSU. During the last recruiting cycle, Patrick Surtain had the pleasure and burden of having to choose between the two as it seemed LSU was in a good position to land him up until the end of his recruitment. He chose the Tide and the Alabama faithful is grateful to have such a young talent on their side.
The 2019 recruiting cycle is no different as we have seen the rivalry show its face on multiple occasions. The last two seemed to go the LSU way as Marcel Brooks and Marcus Banks both chose the Tigers over the Tide. Although, Banks did de-commit from LSU in October. Alabama has not reached into Louisiana and grabbed a verbal commit during the 2019 recruiting cycle yet but hopes they can get at least one in the near future.
5-Star defensive tackle, Ishmael Sopsher, is the name that both schools are going to battle it out for until February, which is when he will make his decision.
Death Valley will be filled with a ton of recruits on Saturday due to the fact that this game has become a huge recruiting tool. It should be a good one in Baton Rouge as the Tigers try to slow down Alabama's high powered offense.