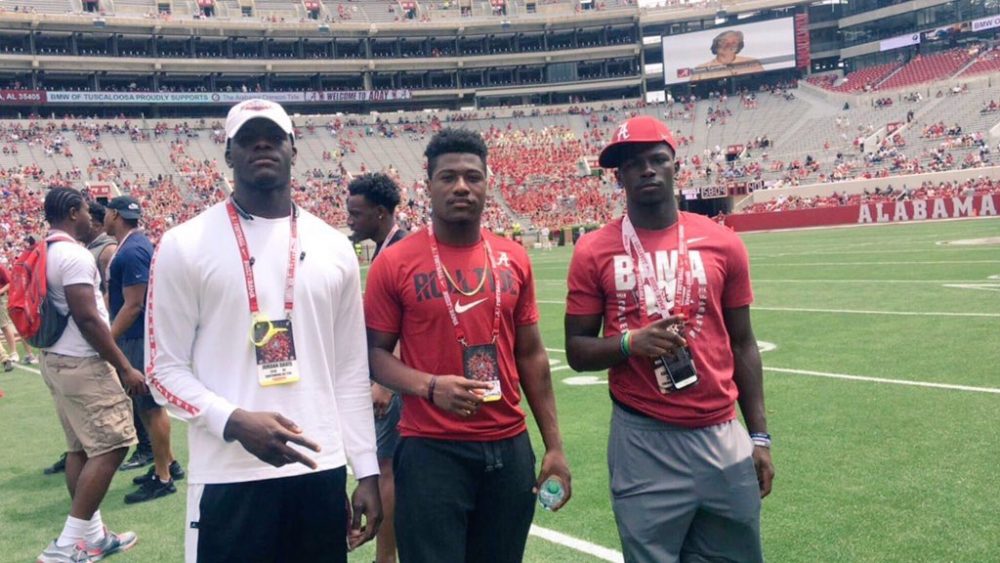 2019 5-Star runningback, Trey Sanders, was able to show his versatility on Friday night when IMG Academy took on Hoover on ESPN.
Sanders finished the night with 15 rushes for 118 yards and two touchdowns. He is regarded as one of the top backs in the nation due to his explosiveness and his ability to be a weapon in both the pass and run game.
GEICO Player of the Game: Trey Sanders

15 rush, 118 yards and 2 total touchdowns for the 5-⭐️ RB.@6sixGod_ @IMGAFootball pic.twitter.com/eK4FuQHbra

— NIBC (@NIBCOfficial) November 3, 2018
The IMG Academy product was once verbally committed to the Tide but backed off his pledge. Alabama still looks like the team to beat for Sanders commitment as he did say the Tide will remain in the hunt.
"Alabama will still be a top school of mine, but I feel this is only right," Sanders said.
Alabama has been known to feature multiple backs in their offense. Sanders is no stranger to sharing carries as he currently shares the backfield with top running back, Noah Cain. His runningback coach is also former Auburn runningback, Cadillac Williams, who also shared time in the backfield during his time in college. Sanders has become a great teammate as a result of this offensive strategy.
Sanders does not have a commitment date set at the moment.