Headline
The Truth About Recruiting That Even Nick Saban Won't Publicly Acknowledge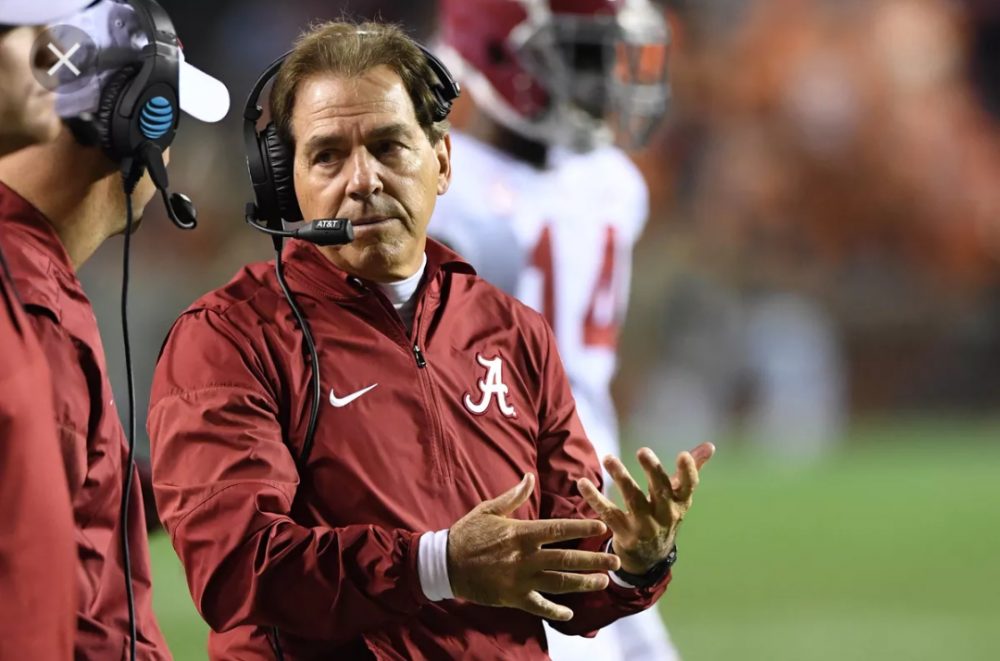 It's time that someone just came out said publicly what most may have thought, recruting is great at Alabama for just one big reason. Here it is.
The Truth About Recruiting That Even Nick Saban Won't Publicly Acknowledge
By: Larry Burton
The recent loss of many of the Crimson Tide football coaches to other jobs had some fans wondering how this might affect recruiting. After all Tosh Lupoi was an excellent recruiter and others were thought to hold sway over certain recruits.
But the truth about Alabama's football recruiting prowess isn't and hasn't ever been because we had a lot of great assistants out there scouring the football world and winning the hearts and minds of teenage phenoms. The reason Alabama does well in recruiting is simple, they have Nick Saban and other teams don't.
Winning the recruiting wars eight of the last nine years isn't because of the assistants they had. Name one assistant that's been there for the last nine years? It's because of the marquee name and main attraction, Nicholas Saban Jr., the guy who wins championships, they guy who delivers folks to the NFL like UPS delivers packages.
People don't eat at a restaurant because they like the waiter, they go there because the chef gives them something better than the eatery down the road. So it is with college football.
Yes it's nice to have some great assistants to help tee them up, but make no mistake about it, it's Nick Saban that makes the swing that drives them to the green.
Every four star high school athlete fantasizes about making into the NFL whether they'll admit it or not and no one coach does a better job of getting guys there than Saban. Every coach tries to tell of the greatness that the recruit will play for if they come to their school, but no other coach has been in the college football playoffs more than Nick Saban and no one has put more rings on his players hands.
This season more than any shows that it's Saban who delivers the bacon to Tuscaloosa. So while the assistants all scurry around, try and develop that special one on one connection and build up the recruit's affection for the Crimson Tide, it is Nick Saban on the sideline that is causing those hand to pick up a pen and sign with Alabama.
Now please, I don't mean to diminish the great job that all the Crimson Tide assistant coaches do or the importance their work has in helping land some big fish. But while they're helping pull them in, just remember, you don't catch fish without good bait and nobody can match dangling Nick Saban in the water.
*Get the BEST Alabama football insider information, message board access, and recruiting coverage today! SIGN UP HERE to unlock our subscriber only content!*
Larry has been published in almost every media outlet for college sports and now primarily writes here for Touchdown Alabama. Follow Larry on Twitter for inside thoughts and game time comments at https://twitter.com/LBSportswriter
THANKS FOR SHARING THE LINK TO THIS STORY ON YOUR FACEBOOK, TWITTER, SNAPCHAT, INSTAGRAM OR OTHER PAGES OR A FACEBOOK GROUP YOU BELONG TO. PLEASE SHARE!