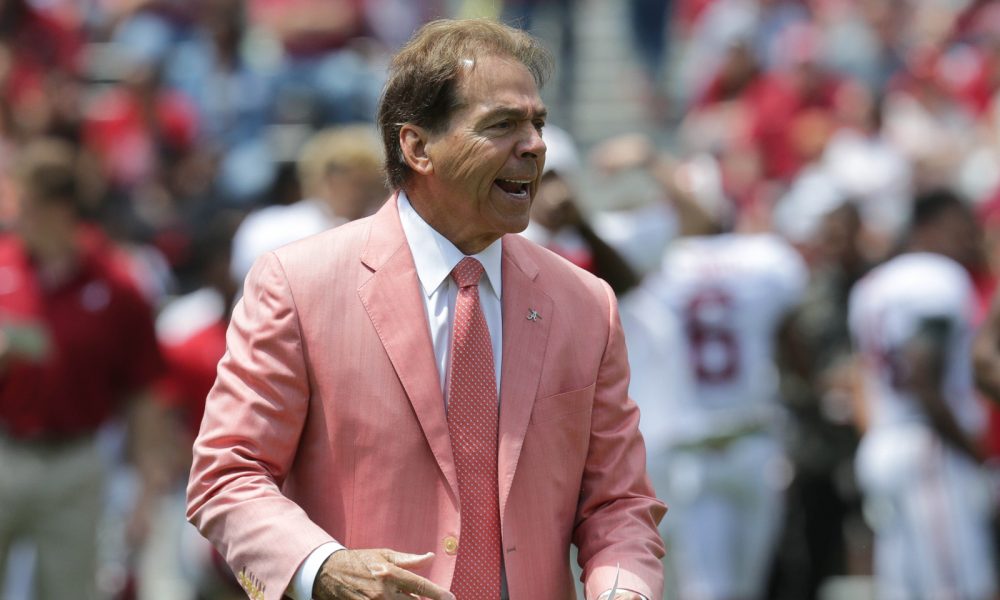 The Alabama Crimson Tide finished the 2019 recruiting cycle with yet another No. 1 class. Included in that impressive group was 15 early enrollees, all of whom received their jersey numbers this week as spring practice approaches.
Below is a list of all 15 players and what number they'll be wearing — as of right now — come March:
RELATED: ESPN2 to air annual A-Day game for Alabama football
WR John Metchie (No. 3)
QB Taulia Tagovailoa (No. 5)
CB Jeffery Carter (No. 11)
QB Paul Tyson (No. 15)
K Will Reichard (No. 16)
LB Shane Lee (No. 35)
OLB Kevin Harris II (No. 44)
OL Tanner Bowles (No. 51)
DL Antonio Alfano (No. 56)
OL Darrian Dalcourt (No. 71)
OL Pierce Quick (No. 72)
OL Evan Neal (No. 73)
OL Amari Kight (No. 78)
DL Justin Eboigbe (No. 92)
DL D.J. Dale (No. 94)
For the rest of Alabama's 2019 roster, check out the following link: 2019 roster
The first chance for fans to check out the new players in a game situation will be on April 13 at 1:00 p.m. CT in Bryant-Denny Stadium. That's when the Crimson Tide will be hosting its annual A-Day game.
Clint Lamb is a football analyst for Touchdown Alabama Magazine. You can "follow" him  on Twitter @ClintRLamb.