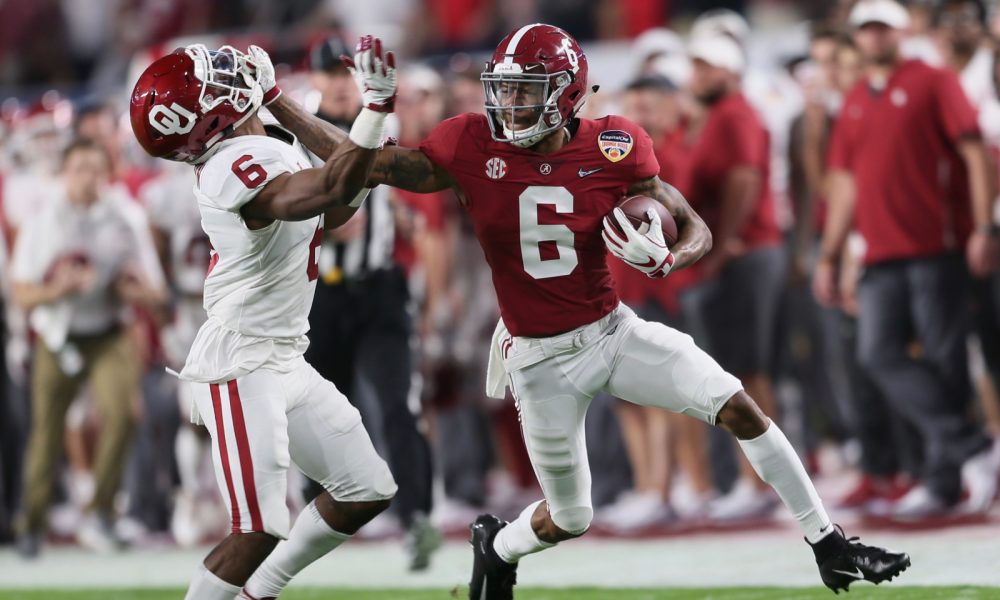 In case you missed it, Alabama football fans will now have the chance to play college fantasy football and possibly make money. Through daily fantasy apps such as FanDuel and DraftKings, football fans can enter a variety of weekly fantasy football contests in which participants select a roster just as you would in a season-long league.
The roster would consist of skill players only (QB, RBs, WRs, TE and FLEX PLAYER). Also, when building your team, you must stay within the salary cap that each platform allows. The salary cap for FanDuel is $60,000 and for DraftKings its $50,000. In each contest, there is a certain of money amount that is needed to enter. Entry fees typically range from $0.25 to sometimes $100. The larger the entry fees for a contest, it improves your chances of winning because less people are likely playing. 
The winner with the most points will win the contest and the first-place prize money.  The rest of the money is divided based  on where a player places in the contest. The size of the contest determines how many winning slots there are available.
Playing daily fantasy football doesn't require commitment to a year-long league with players you're basically stuck with. It also gives fans a chance to monitor the progress of a player's statistical season. Remember, the key to daily fantasy football is to not overspend and to pay attention to daily trends that could affect a player's performance. Those trends being: injury, suspension, or benching. As the season draws near, I'll offer more valuable information that should help you pick the perfect roster. Not to mention, information that will assist you in understanding the scoring system under both fantasy providers. Until then, be sure to download either app at no cost.