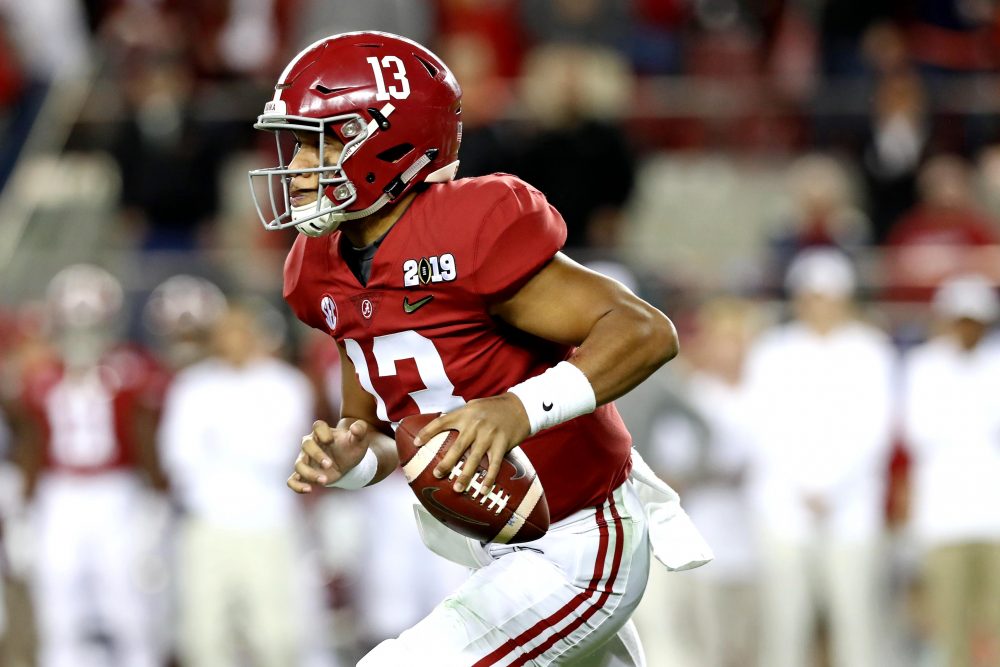 The day is finally here. Alabama will kickoff their 2019-2020 season in Atlanta against the Duke Blue Devils. Touchdown Alabama's staff provides predictions for today's game and some key insights into the matchup.
Alabama 48 – Duke 6
Key Insight: "With Shane Lee at middle linebacker, it is going to be him versus Duke starting quarterback, Quentin Harris. Can Lee read the quarterback's eyes, read the plays and put people in place?  Can Christian Harris fly around the football and make plays? The secondary at Alabama is going to go against an inexperienced wide receiver group. The Blue Devils are not bringing much back. 
Other Big Game Predictions: 
Oregon over Auburn
Oklahoma over Houston
Georgia over Vanderbilt
Alabama -56  Duke – 14
Key Insight: "Alabama's offense will look to put on an explosive performance fast and early to get points on the board. Tua Tagovailoa will attempt to show glimpses of what he can do and Alabama's wide receiver group will do what they do and put on a great performance. All eyes will be on freshmen linebackers, Shane Lee and Christian Harris, on the defensive side of the ball. They will make some mistakes early, but it will be great learning experiences for both of them. 
Other Big Game Predictions:
Auburn over Oregon
Oklahoma over Houston
Georgia over Vanderbilt
Alabama 45 –  Duke 10
Key Insight: "It was an interesting week for Alabama with rumors of suspension and some key injuries, but at the end of the day Alabama has too much talent. Duke is overmatched. The Tide is playing in their own back yard. 
Other Big Game Winners:
Auburn over Oregon
Oklahoma over Houston
Georgia over Vanderbilt