Bama Odds
Alabama vs. New Mexico St. betting preview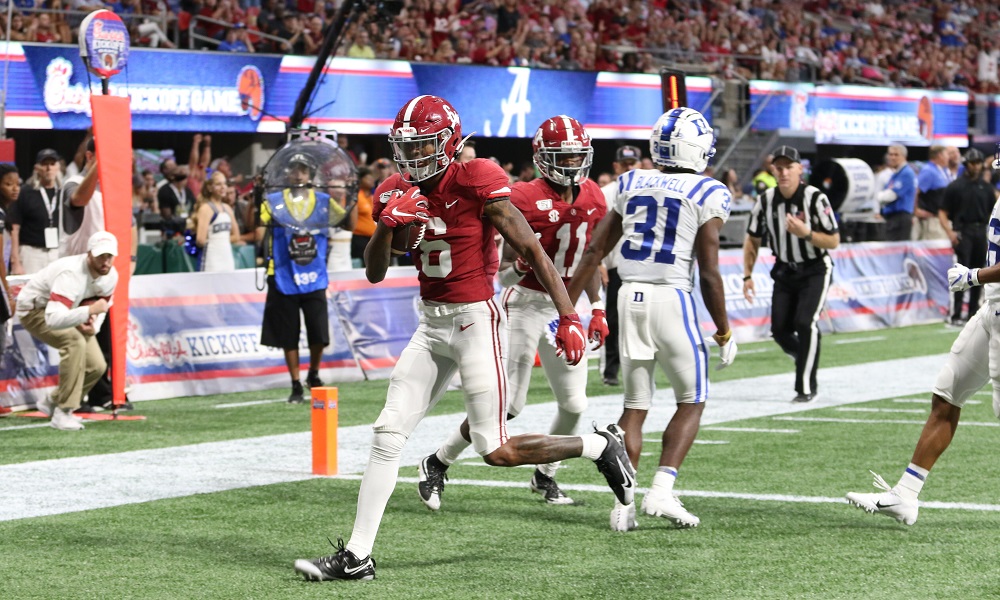 The Alabama Crimson Tide has its home opener tomorrow against the New Mexico State Aggies to the tune of a whopping 55-point spread.
While discussing this week's matchup from a bettors standpoint on WagerTalk TV, Kelly Stewart, and longtime Las Vegas odds experts, Teddy Sevransky and Bryan Leonard gave insight on how to bet this game and why taking the underdog can be problematic.
"This is the rule I have, when a team's getting 55 points, they're getting 55 points for a reason," said Sevransky about the Tide's matchup against the Aggies. "You can't make money on the very worst teams in college football."
Leonard, whose been serving the betting community for 35 years shared Sevransky's sentiments. "I agree, they (Alabama) can name the score, whatever they want the score to be," said Leonard. "That's the problem when you're betting, is you don't know what the objective of the teams is."
Stewart later chimed in that the Tide can take advantage and use this game as an opportunity to tighten up a few loose ends as Alabama heads into more stiffer competition. "This is the type of scenario if you're Nick Saban, that you want to run the football, you want to practice, this is a practice situation so that you can get these kinks worked out before playing in the SEC."
However this game shapes out, the Tide is highly favored to win. The real question is, by how much, and will New Mexico St. cover the spread?
See the full video below:
Alabama vs New Mexico State Predictions and Odds (College Football Picks and Spread - September 7)