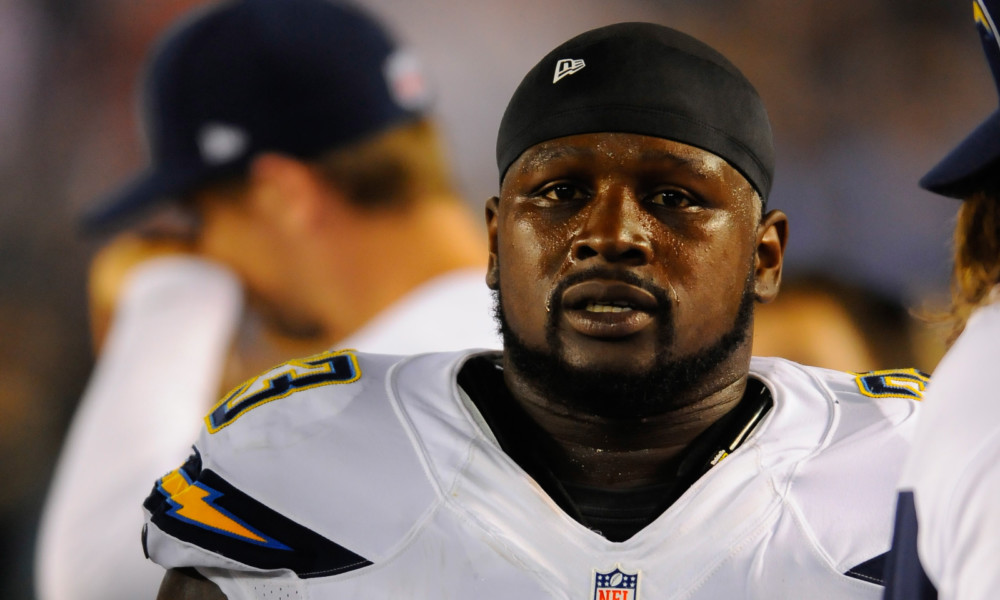 The effects of CTE is a serious issues for many current and former football players who claim the symptoms are oftentimes unbearable. This holds true for former Alabama fullback, Le'Ron McClain.
McClain, who played for the Tide from 2003-06 and in the NFL for 7 seasons, has used social media as an outlet to get his story told with ails of sleepless nights and pains due to what he believes is a CTE issue.
In August, McClain became very outspoken and desperately pleaded for the NFL to take action and help him get his "head checked."
"Playing fullback since high school. Its takes too f—ing much to do anything. My brain is f—ing tired," McClain wrote. "@NFL i need some help with this sh–. Dark times and its showing. F—ing help me please!! They dont care I had to get lawyers man!
"Need to tell my story of how my head is crazy and how football did it…. Please someone help me get this out the @NFL puts paperwork in out faces and thats it," McClain continued. "Yes its programs f— all that I need help now I need a plan….. F— Man. They dont f——- get it man."
Last night, in a series of since-deleted tweets, McClain claimed to have been denied by the NFL for disability, and stated he would be checking himself into a mental hospital.
"Going to check myself into a mental hospital North Harbor in Tuscaloosa. Im going here.. Pray for me I need help man… I got to go tonight…"
"They really f****** denied me!!!!!! WTF!!! Man like damn. Man this is crazy."
"I need a doctor who is willing to test my brain for CTE and all other things. I need help can any doctor help me please. This not the normal since this summer and they say ole you fine. Denied do what you got to do puppet. @NFL today I felt helpless cause of your decision. ThankU"
There have been many tweets between August and now that suggests this situation cannot be ignored for too much longer. McClain is one of many former athletes who need help. Through it all, McClain remains positive as suggested by his latest tweet.
All I can do is deal with what Im going thru.
Control what I can control and thats my faith.#GodWinz
More Fuel for me. Getting my mental back solid. Just watch. Thanks for all the prayers but its in Gods hands now. Letting go of it all.
Just want Peace man.

— LeRon McClain (@LeRon_McClain33) October 19, 2019
*Get the BEST Alabama football insider information, message board access, and recruiting coverage today! SIGN UP HERE to unlock our subscriber only content!*