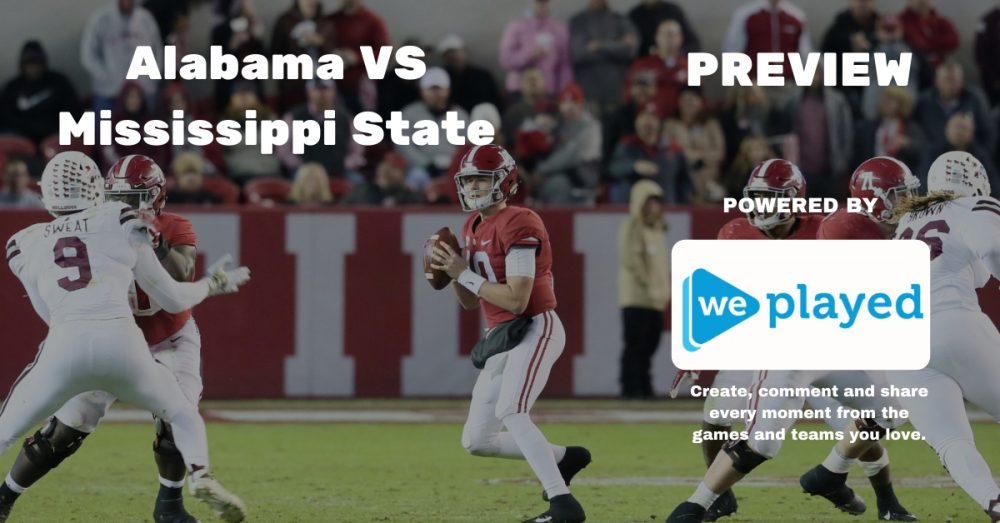 Scheming Against is a new feature from Touchdown Alabama Magazine. This piece is powered by WePlayed as Touchdown Alabama's Staff will use their new and innovative platform to bring Alabama football fans inside the coaching headset. Each week, our staff will provide breakdowns of how Alabama will look to defeat their upcoming opponents by breaking down the opponents' strengths and weaknesses. This piece will run every week the Crimson Tide have a football game.
Alabama will look to rebound from their first loss of the season this weekend as they take on the Mississippi State Bulldogs in Starkville, Mississippi.
The Tide is coming into this matchup ranked No. 5 in the College Football Playoff Rankings. Alabama must win their last three games in dominant fashion to keep their playoff hopes alive.
However, Mississippi State has seemed to always give Alabama a fight.  Despite having a down season so far and sitting at 4-5 on the season, they will look to play spoiler this weekend and close the door on Alabama's playoff chances.
With Tua Tagoviloa being a game-time decision, the Tide's game plan could go in several different directions.
Touchdown Alabama's staff breaks down the ways Alabama will attack Mississippi State.
WATCH FULL PLAYLIST: CLICK HERE