Headline
TDA instant reaction: Dylan Moses decides to return to Alabama for 2020 season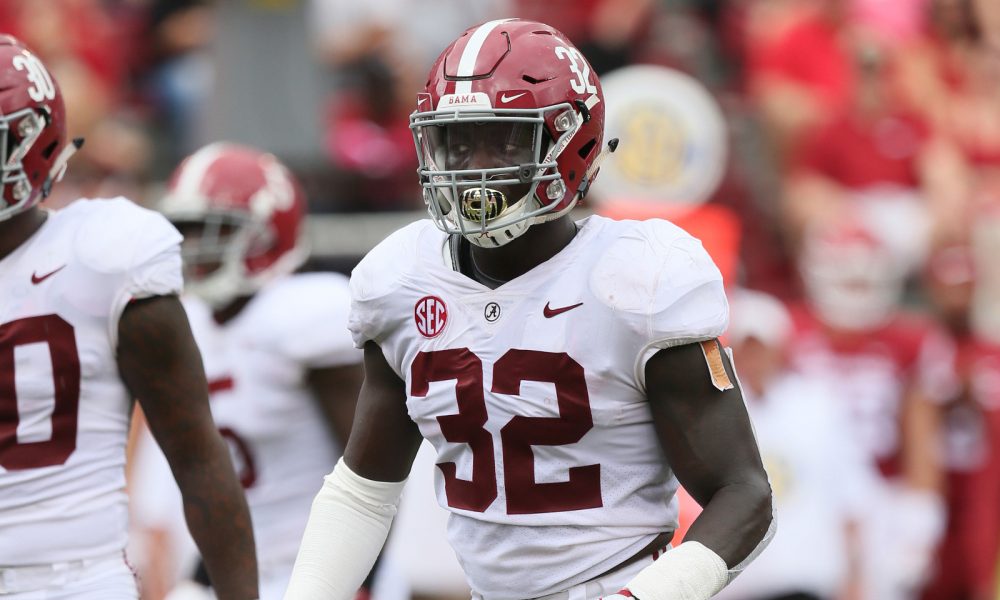 On Monday night, Dylan Moses sent social media into a frenzy.
After not playing his junior season, due to a serious knee injury in August camp, the former five-star at inside linebacker announced via Instagram that he is returning to Alabama for next season. The 6-foot-3, 235-pounder led the team in tackles (85) in 2018 and totaled 10 tackles for loss with 3.5 sacks.
He was pegged to be the captain of this year's defense, prior to the injury.
In his absence, the Crimson Tide had the worst defense statistically under Nick Saban. Alabama gave up 203  total points to Southeastern Conference opponents (25.4 ppg) and 18.8 points per game overall.
According to Saban on Tuesday, he said the deciding factor in Moses' decision was that he wants to be a leader.
"He wants to be a part of the team," Saban said of Moses.
The Alabama head football coach feels that Moses will be a major impact next year.
Following his decision, the TDA staff of Stephen Smith and Justin Smith provided an instant reaction video.
Check out the video below: