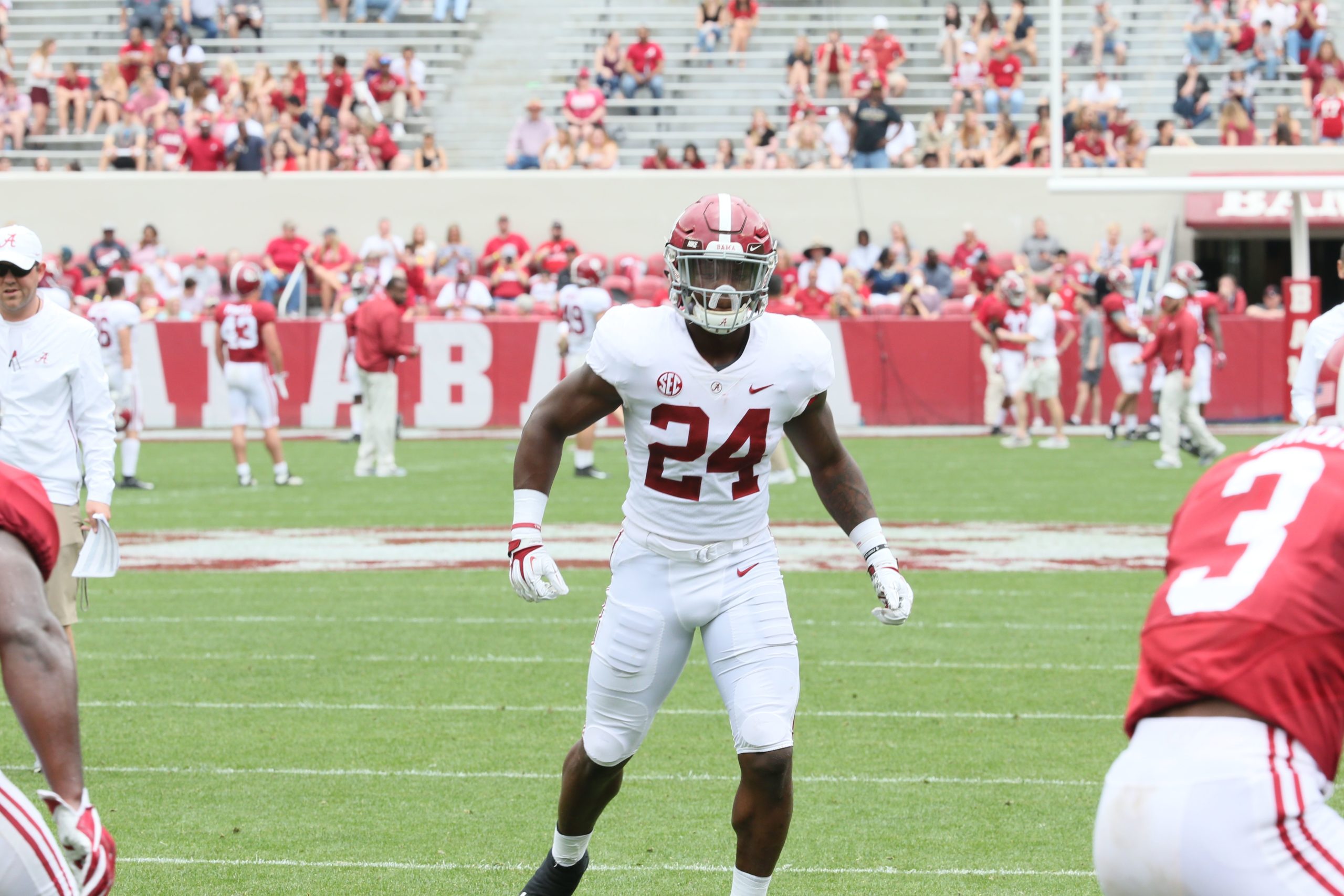 There are questions about what could happen that could ruin a team's chance for a playoff or bowl spot. See what they are and understand the problem this season could have.
Huge corona virus questions, huge possible ramifications and no one has answers yet
It's Thursday in Tuscaloosa before the LSU game, LSU has put together a patchwork of players after losses to graduation and the NFL following their superb season and championship last year. They are undefeated and number 5 in the country and Alabama, also undefeated is #1 in all the polls. Tests that week showed 6 Alabama players testing positive for the COVID virus, but all are asymptomatic (no apparent symptoms) except one, who only has a slight cough. LSU reports four players with the COVID also including the starting quarterback and star running back.
What happens?
Do the schools leave the sick players behind in quarantine and play the game with the "Next man up" mentality?
Because these players have all been practicing together all week and the chance for cross contamination be so high, do these schools fearing that there could be more positive cases that simply haven't shown symptoms yet and pull all the players from the contest and forfeit? Would the school make that decision? Would the conference? Would the NCAA?
Would the game be rescheduled? Would it count as a forfeit. Would they then perhaps have to cancel the next game as well to institute a 14 day lock down period?
And what would happen if say LSU decided not to report their players as positive since they were asymptomatic and not showing any signs of it outward? Could they be penalized? Would they have to forfeit a win if they played?
Or lets say a team has five wins and had to cancel two games with the virus, are they going to be left out of a bowl game?
Right now there are a lot of questions about this hopefully once in a lifetime occurrence and there are very few answers.
What we're hearing from the NCAA is that they will let the conference make such divisions. Whether that's simply passing the hot potato or not, that's what is happening. But conferences are yet ready to weigh in just yet either and what happens if one conference says a whole team must sit out 2 weeks and the other says only the infected players need sit and be quarantined. Then you have two undefeated teams wanting a playoff shot, but one had to miss two weeks despite having all their other wins being blowouts and the other squeaks by with a weaker schedule. Who gets the playoff shot?
And what about scheduling? Alabama's first game is at "Jerry's World" in Texas, but Jerry Jones makes his money off that game from ticket sales, vending, parking, etc, not from television rights. If fans are banned from the game, he wouldn't allow the game there. It would be all expense and no income for him, so where would they play that game?
There are countless questions coming from all different angles in the "What could happen" college football season that is coming up, yet as of now, there are very few answers.
And let's not count on science pulling a rabbit out of a hat for college football this season. Any hopes of a wide spread dispensable inoculation shot is still too far down the road to help this season.
So when you start speculating on what may happen, it pays to be a historian and look at what college sports have done in the past. They usually closely follow what the pro team did and they may likely do that again.
In March, Rudy Gobert tested positive for the virus and the entire NBA league was shut down. Would 130 teams in division one football all shut down because of one player or one team? I don't think so.
Also recently the UFC, (Ultimate Fighting Championship) had a fighter test positive, he was left out of the event, but the show went on because the other 23 fighters tested negative. Now I know that the UFC is hardly the same as college football or the NBA, it's not known as being very team oriented.  But still, this is an example they may wish to follow.
The bad part of all of this in that there are so many unanswered questions. The good part of it is, they are being asked, investigated and researched. College football, schools, conferences, players and coaches are all taking this seriously and there is no intention that anyone wants to bury their head in the sand just for the sake of another exciting season of football.
Tough decisions are in the process of being made. Some won't like rulings may come, some will. This season could be severely marred by this virus or it could just be a ripple in a pond. We just don't know. But we do know that the decisions that will be made will be done so to protect the players, coaches, support staffs, fans and schools.
Without playing games, would conferences have to deduct that from their television revenues? One would think it would be something demanded by the networks. Some schools have to have that television revenue as budgets are already tight. So it just won't be the NCAA, the conferences and schools making a lot of tough decisions, but he networks too.
I expect that there will be teams who will adversely affected by this virus and the upcoming rulings to come. Life is not fair. Others will be affected by injuries, off the field stupidity and more. That is life in college football too.
Like you, the staff here all hopes for the best and a return to normalcy. It will come and you can count on Touchdown Alabama Magazine to keep you informed of it.
*Get the BEST Alabama football insider information, message board access, and recruiting coverage today! SIGN UP HERE to unlock our subscriber only content!*
Larry Burton is the senior writer here at TDA and has been published in almost every media outlet for college sports, was Bleacher Report's #1 college football writer in reads and comments and now primarily writes here for Touchdown Alabama. Follow Larry on Twitter for inside thoughts and game time comments at https://twitter.com/LBSportswriter