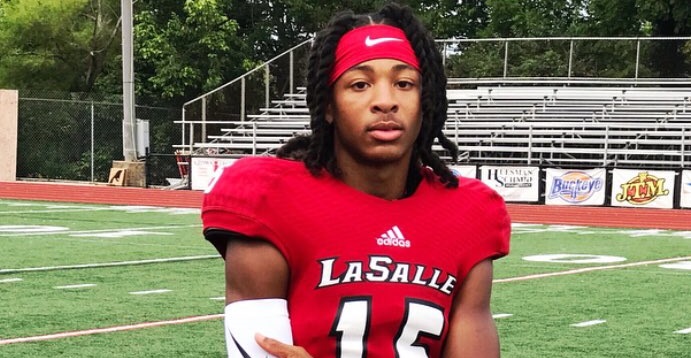 Devonta Smith, a 4-Star defensive back, models his game after his favorite player of all time and former Alabama defensive back, Minkah Fitzpatrick.
Smith looks to follow in Fitzpatrick's footsteps in more ways than one as he is committed to the Crimson Tide and plays every position within the secondary for La Salle High School. Scouting/Recruiting Analyst, Justin Smith, provided a breakdown of Smith's junior film on the latest episode of Smity's Film Room
Smity's Film Room is a weekly show, that will be posted on Touchdown Alabama's Youtube page, where Smith breaks down the film of some of Alabama's top targets and commits. The show will air every Monday. 
WATCH VIDEO BELOW:
4-Star DB Devonta Smith can play all over the secondary