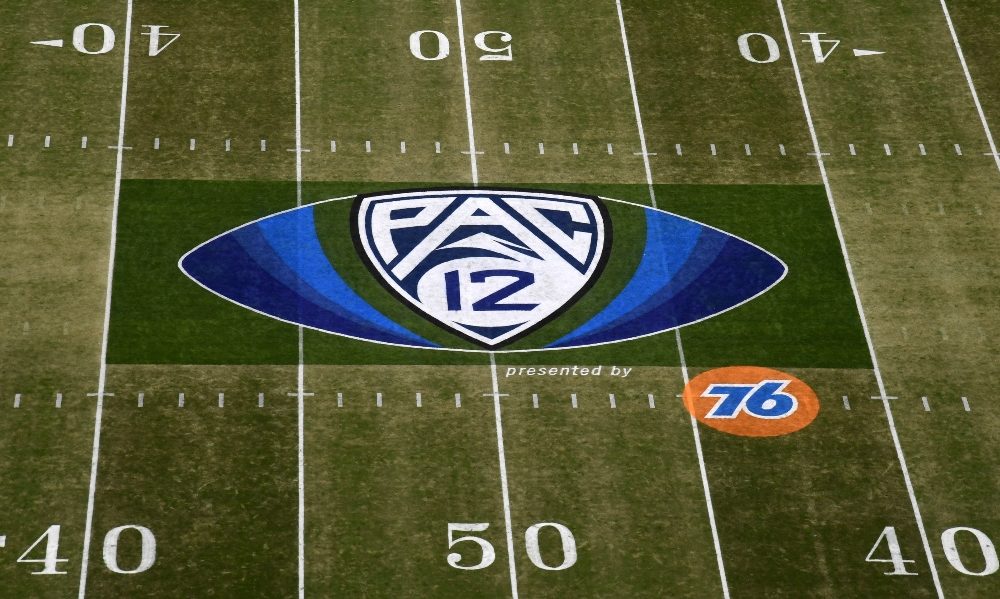 An already eventful offseason just began to pen another chapter into the textbook of 2020, as the Pac-12 released a list of demands in the form an article in The Players' Tribune detailing requirements that must be met or else the players will boycott the season.
The byline of the article read "Players of the Pac-12" but 12 members from the conference have identified themselves as those who threatened to boycott the season.
The piece itself summarizes the player's requests regarding security for any impact of COVID-19, compensation on the player's name image and likeness as well as assistance to end racial injustice in college sports and society.
To make it clear that this article is a representation of how all the players feel every sentence ended with the phrase, #WeAreUnited.
Below is the Pac-12's list of demands:
I. Health & Safety Protections
COVID-19 Protections
Allow option not to play during the pandemic without losing athletics eligibility or spot on our team's roster.
Prohibit/void COVID-19 agreements that waive liability.
Mandatory Safety Standards, Including COVID-19 Measures
Player-approved health and safety standards enforced by a third party selected by players to address COVID-19, as well as serious injury, abuse and death.
II. Protect All Sports
Preserve All Existing Sports by Eliminating Excessive Expenditures
Larry Scott, administrators, and coaches to voluntarily and drastically reduce excessive pay.
End performance/academic bonuses.
End lavish facility expenditures and use some endowment funds to preserve all sports.*
*As an example, Stanford University should reinstate all sports discontinued by tapping into their $27.7 billion endowment.
III. End Racial Injustice in College Sports and Society
Form a permanent civic-engagement task force made up of our leaders, experts of our choice, and university and conference administrators to address outstanding issues such as racial injustice in college sports and in society.
In partnership with the Pac-12, 2% of conference revenue would be directed by players to support financial aid for low-income Black students, community initiatives, and development programs for college athletes on each campus.
Form annual Pac-12 Black College Athlete Summit with guaranteed representation of at least three athletes of our choice from every school.
IV. Economic Freedom and Equity
Guaranteed Medical Expense Coverage
Medical insurance selected by players for sports-related medical conditions, including COVID- 19 illness, to cover six years after college athletics eligibility ends.
Name, Image, and Likeness Rights & Representation
The freedom to secure representation, receive basic necessities from any third party, and earn money for use of our name, image, and likeness rights.
Fair Market Pay, Rights, & Freedoms
Distribute 50% of each sport's total conference revenue evenly among athletes in their respective sports.
Six-year athletic scholarships to foster undergraduate and graduate degree completion.
Elimination of all policies and practices restricting or deterring our freedom of speech, our ability to fully participate in charitable work, and our freedom to participate in campus activities outside of mandatory athletics participation.
Ability of players of all sports to transfer one time without punishment, and additionally in cases of abuse or serious negligence.
Ability to complete eligibility after participating in a pro draft if player goes undrafted and foregoes professional participation within seven days of the draft.
Due process rights
This kind of movement has not been seen or pushed as aggressively as the Pac-12 has done now with threats of holding out for a season if nothing is done. It raises the question as to whether other college teams like Alabama or even the whole South Eastern Conference would join the cause.
If this development received aid from a conference as powerful as the SEC the details of the article would definitely gain traction or at the very least seriously begin the conversations to meet the demands.
Seeing the SEC back the Pac-12 would not be surprising in the least since the players already possess some of the insurances which the Pac-12 is continuing to seek.
For example, all players in the SEC who decide to opt-out of the 2020 season will be able to retain their scholarships where Pac-12 players would be waiving their scholarship upon choosing to sit out.
Health and safety protections are already a big topic of conversation within the SEC, as players have had discussions with conference officials last Wednesday and aired their own concerns on the chances of infection.
More health and safety standards for every conference and university would be a big factor in easing some of the concerns the SEC players shared with the officials.
Other than COVID-19 protections the two other most prevalent topics that have been discussed recently is the push to help end racial injustice within the sport along with players being compensated for play.
In terms of Alabama, the football team has made it clear that it will stand together to try and combat racism as it showed in the form of a video written by offensive tackle Alex Leatherwood which also saw participation from many of the teams most popular players, along with head coach Nick Saban.
"In this moment in history, we can't be silent." pic.twitter.com/YF4ndJSpa0

— Alabama Football (@AlabamaFTBL) June 25, 2020
Ending this sort of practice should go without saying and other teams will likely back the demands solely based upon this.
Supporting the demands for player compensation is a much more tricky situation. Student-athletes are due to begin getting paid for their name image and likeness next season, so to backtrack right now without negotiation is unlikely.
What is also unlikely is for all student-athletes to receive 50% of each sports total conference revenue. The percentage is much too high for any conference to want to sign off on, but roping it into a list of other much more attainable demands based on the current climate is a smart move.
Even if there is no agreement on the 50%, the players could meet somewhere in the middle which could still be a considerable amount of money for a college student.
A number of other demands such as the freedom to transfer one time without punishment, the ability to return to school if a player goes undrafted, the opportunity to seek representation and directing funds to aid lower-income black students are even more popular requests which will likely have large numbers of support.
Even if every demand can not be met, any agreements reached upon will be the next step college athletes will take in the ongoing battle of balancing the scales of power.
*Get the BEST Alabama football insider information, message board access, and recruiting coverage today! SIGN UP HERE to unlock our subscriber only content!*
Patrick Dowd is a Reporter for Touchdown Alabama Magazine. You can follow him on Twitter, via Pat_Dowd77