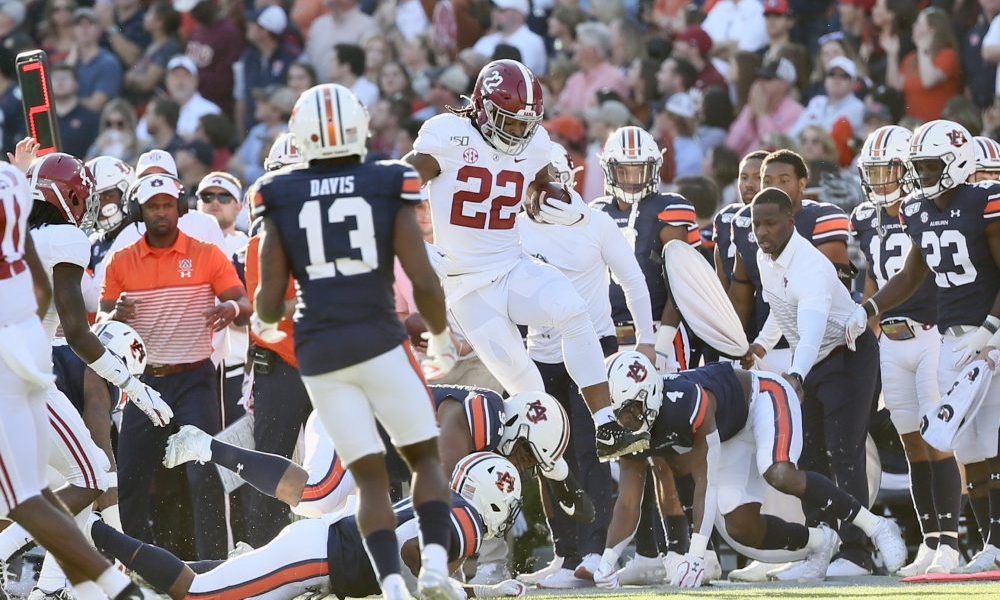 Alabama football has fared really well in the Iron Bowl when the game is played on Nov. 28.
The rivalry has been played on this date five times during the previous 84 meetings. The Crimson Tide has won four of those five games. The one time Auburn defeated the Tide on this date was in 1970 when the Tigers defeated Alabama 33-28 in Birmingham.
The last time the game was played on the 28th day in November was in 2015 when Alabama picked up a 29-13 win. The Tide secured the SEC west with the win thanks to a remarkable performance from Derrick Henry. Henry carried the football 46 times and rushed for 271 yards.
That Alabama team went on to win a national championship.
Alabama football will take the field for the Iron Bowl on Nov. 28 for the sixth time Saturday. The Tide comes into the 85th edition of the rivalry undefeated and ranked as the No. 1 team in the country. Auburn has been defeated two times this season, but has been able to pick up some wins in tight games.
All eyes will be on how Alabama responds without Nick Saban on the sideline due to him testing positive for COVID-19 earlier this week.