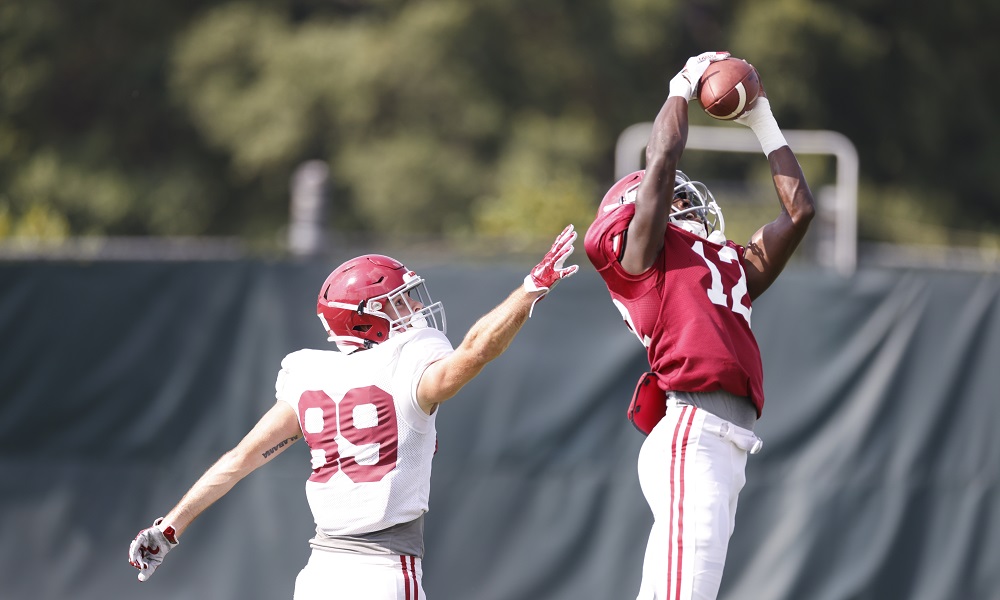 Alabama football practiced outdoors at the Thomas-Drew Practice Fields for the first time this week Wednesday.
The Crimson Tide practiced for two hours in full pads. Wednesday's practice session was Alabama's third practice of the week.
Here are some photos of the Tide getting after it during their latest practice.
Photos provided by Alabama Athletics.