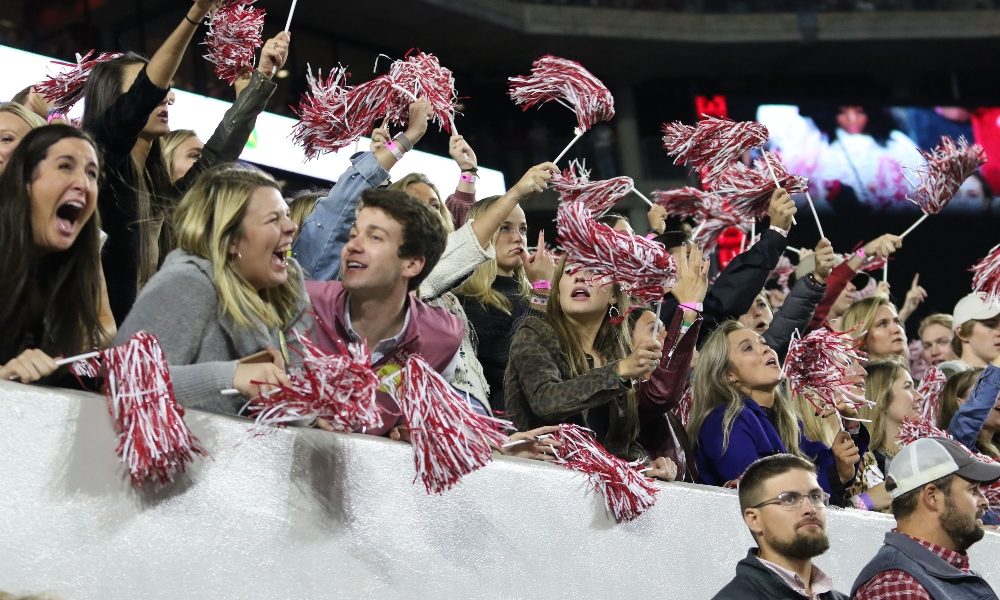 Coach Nick Saban knows what he wants versus LSU, but this is a moment for Alabama fans.
The fans have been waiting on this matchup for two years.
Despite the Tigers having injuries, Alabama fans want a beat down after what happened in 2019. Tonight begins the Tide's journey of showing the College Football Playoff Committee it made the right decision putting Alabama at No. 2 to start the CFP rankings. Stephen M. Smith, a senior reporter/analyst, polled the fans about what they wanted to see against LSU.
The people let their opinions be made known, and their comments are below.
If Bama wants to get to the SEC Championship game, the secondary, specifically the safety positions, must get better. So, that's the improvement I'll be looking for. They had a bye week. Hopefully, they improved.

— Shutdown Man (@ShutdownMan) November 6, 2021
A better start to the game than last game. Keep running the ball in the red zone

— Chris Reagan (@Tiremaker) November 6, 2021
I wanna See Our Defense Dominating… Receivers not drop a ball. New personnel on Defense…I want at least 8 sacks, or 6 sacks and two pics or forced fumbles.

— Luscious Roe (@RoLusc21) November 6, 2021
Blowout victory!!

— Kenny (@vadasy_kenny) November 6, 2021
I want to see the alpha come out in all of them. I want to see Jobe get his head turned around and not get Pi calls

— Phil Atio (@mrbonesripper) November 6, 2021
Solid domination – consistency on defense and offense. Roll Tide!

— pmb (@bamagirlpamb) November 6, 2021
Sending a message that y'all don't want drama with Bama 💪🏾😤

— AJ (@chaosledger) November 6, 2021
Good sound defense. A huge dose of B-Rob. Some of these 5 star freshman maybe?

— Speedy Claxton (@Bradley5K) November 6, 2021
I want the defense to be on the same page and not look 👀 confused 🤔.

— Country Boy (@Bama357boy) November 6, 2021