Alabama Football News
Bo Scarbrough states Alabama 'never bought a player' in impassioned response to Nick Saban comments on Jimbo Fisher, Texas A&M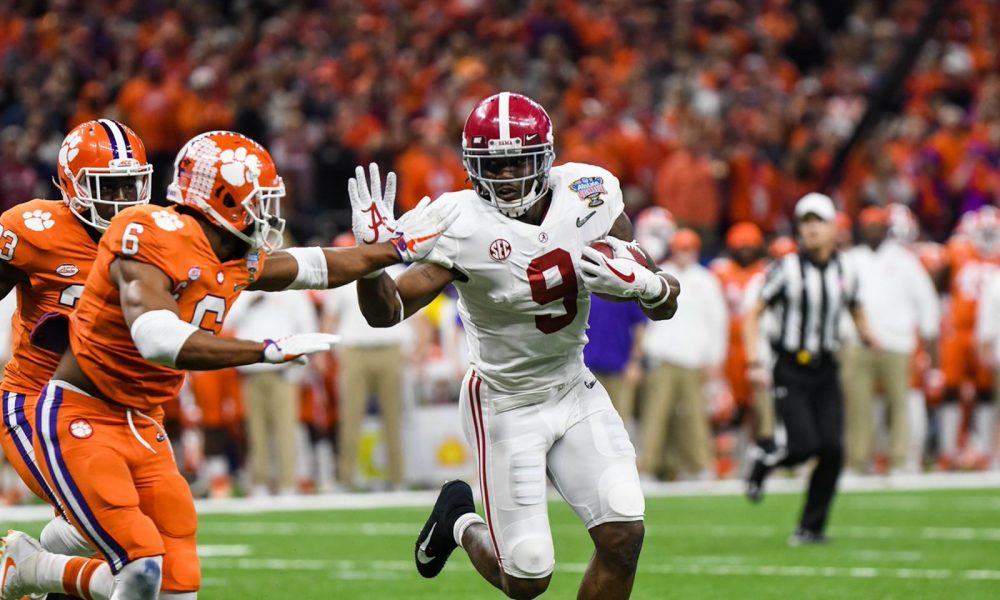 Bo Scarbrough gave an impassioned response to statements made by Nick Saban in reference to Texas A&M and Jimbo Fisher while on "In My Own Words" with Stephen M. Smith Monday.
Scarbrough played for Alabama from 2015 to 2017. He finished his college career with 1,512 rushing yards and 20 touchdowns. The Alabama native currently plays for the Birmingham Stallions in the USFL.
The former Alabama running back made it abundantly clear he agreed with Nick Saban.
"I know coach Saban," Scarbrough said when he was asked was he shocked by Nick Saban's comment. "I know how he think, and I know how he works. What coach Saban did was he broke it down to you before he told you what Texas A&M did. He broke everything down to the people, to show them what Texas A&M did to get this No. 1 recruiting class. I agree with coach Saban. We have never bought a player."
The full interview can be streamed below: