Alabama Football News
Kevin Norwood says catch against LSU in National Championship was divine intervention "I didn't see that ball"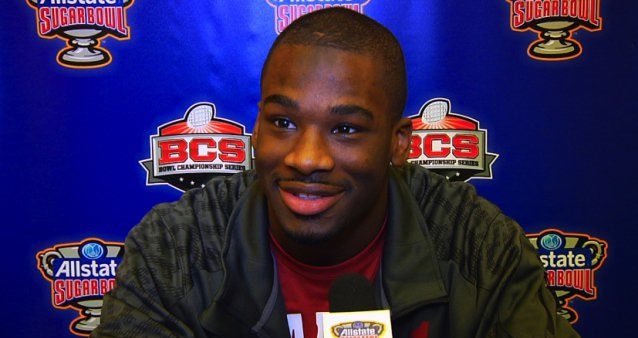 Former Alabama football wide receiver, Kevin Norwood said his catch against the LSU Tigers in the 2013 National Championship was divine intervention while being interviewed on "The Bama Standard."
Norwood played for Alabama from 2010 to 2013. The Mississippi native made his fair share of impressive catches while playing for the Crimson Tide. One of his most memorable catches took place in the 2013 title game when he made an amazing catch near the sideline against Tyrann Mathieu.
The former Alabama wideout admitted he was blinded by the lights in the Mercedes-Benz Superdome during the catch.
"I did not see that ball at all," Norwood said. "I do not know how many times I can tell everybody, I did not see that ball. I saw nothing but those lights. The only thing I felt in my hands was that ball. I did not even know I was that close to the sideline, and I still got one foot in."
Norwood's recollection of the memorable catch can be streamed below.