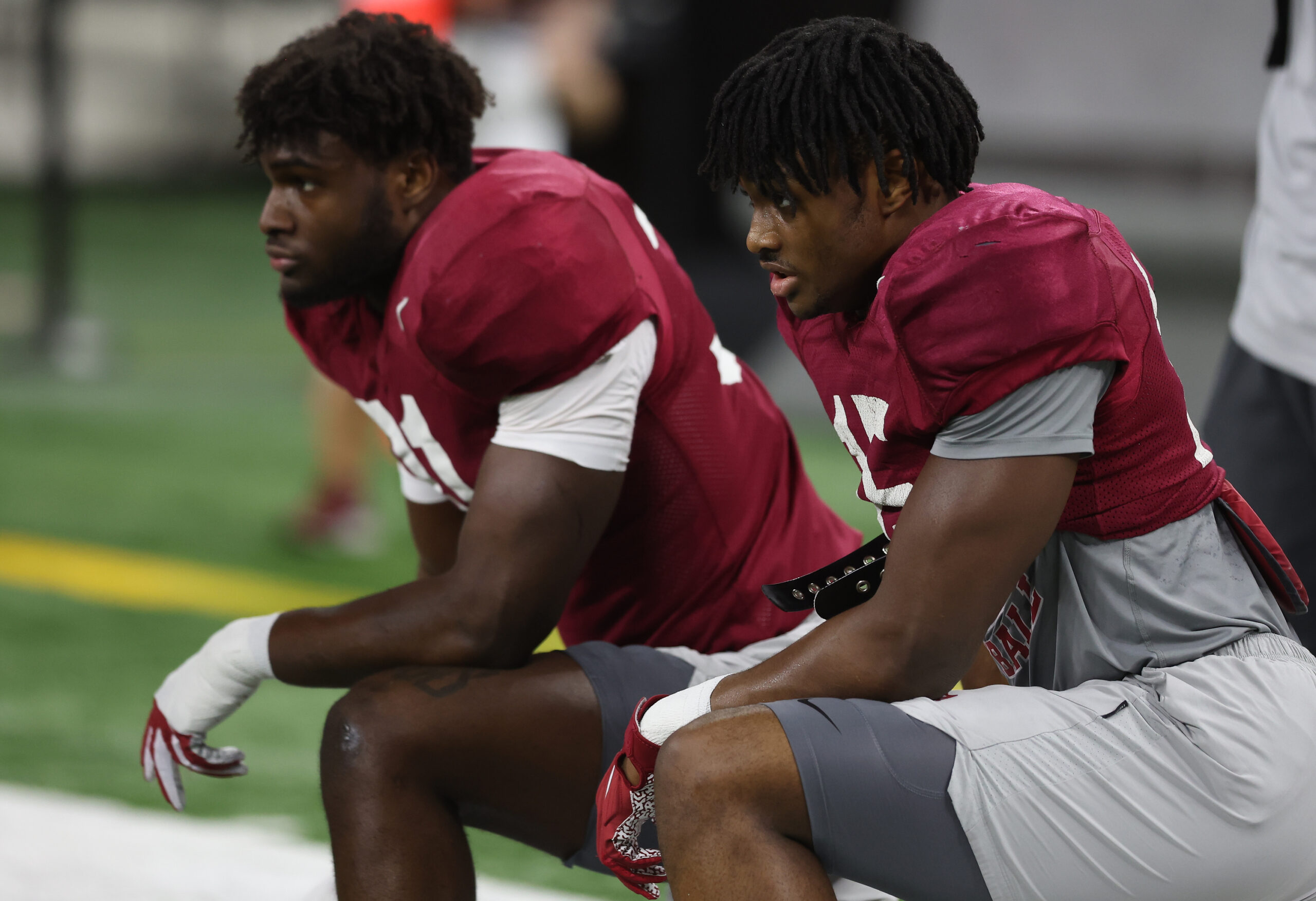 Alabama football's junior outside linebacker, Will Anderson hinted at a potential 'lethal' pass-rushing package during the player media session Monday.
The Crimson Tide return their two starting outside linebackers from last season in Anderson and Dallas Turner. While the tandem is projected to be one of the top duos in college football this upcoming season, junior outside linebacker, Chris Braswell continues to impress and earn praise from players and coaches. Anderson could not stop smiling when he was asked about the possibility of him, Turner and Braswell being on the field at the same time this upcoming season.
"It would be very lethal, very scary, a lot of good guys," Anderson said. "I am not going to go into too much depth, but when the season comes, you guys will see."
Alabama's defensive coordinator Pete Golding stated he felt the Tide's depth at the outside linebacker position was 'unique' Sunday during his press conference. He also said, "Chris Braswell has been (a) very strong, heavy-handed, good pass rusher." Golding is open to allowing the best players to rush the quarterback regardless of position in obvious pass situations.
"On third down, if you are going to rush four guys, who are your four best pass rushers?" Golding said. "I do not give a shit if you call them outside linebackers or D-line or inside linebackers. Let's get the best four guys to rush and put them where you need to put them, and that is what we are going to have to do."
Anderson finished last season with 17.5 sacks. Turner added 8.5 sacks despite not starting every game last season. With Braswell expected to see some snaps, the race to be  the team's sack leader could be a tight race throughout the season, and Anderson feels the competition is good for the Tide's defense as a whole.

"For me, I think that is the great thing about playing defense," Anderson added. "I think that is a great mentality to have. We are hungry, we want it and when you have a defense like that, special things happen because everybody wants to get to the end goal. Everybody wants to make plays. Everybody wants to play as a unit. That is one thing we want to do this year. We want to build that team chemistry. We want to be a fast and physical defense. We want to be attention to detail. I think that is one of the things we have been working on this off-season."