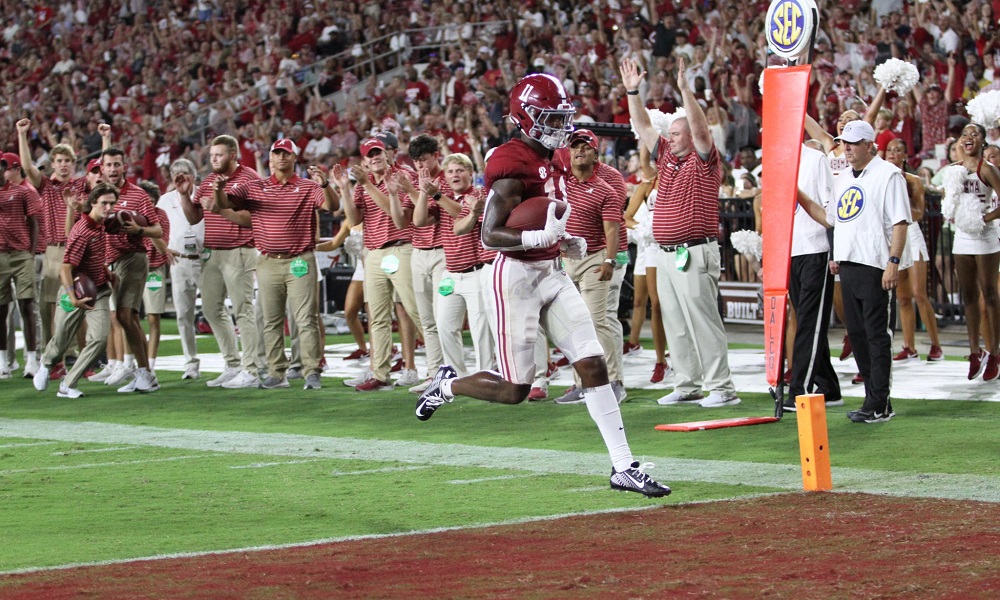 Alabama football will return home to take on the Texas A&M Aggies Saturday.
Kickoff is set for 7 p.m. CST. The game will be broadcast live on CBS.
The staff at Touchdown Alabama provide their predictions and analysis of the game.
Alabama 52 – Texas A&M 10
Key Insight: Should Jalen Milroe start, Alabama has to open with the run game. Mix in some RPOs with Milroe but start with the run game.
Defensively, Alabama has to shut down Achane.
Alabama 42 – Texas A&M 13

Key Insight: Questions continue to surround Alabama's quarterback position with Bryce Young expected to be a game-time decision.
If Young gets the start, all eyes should be on his throwing shoulder which Nick Saban has admitted still has some soreness. If Milroe gets the nod, expect Alabama to tailor their offense to his strength with a heavy dose of the run game, designed quarterback runs and easier throws early on to give him some confidence.
With Haynes King expected to start for the Aggies, Texas A&M's offense does not look threatening. King has struggled as a starter throughout the season, and Alabama will look to advantage of that.
Alabama 41 – Texas A&M 17

Key Insight: The game that everyone had circled on their calendars since the spring has arrived. Although it may not hold the same weight in the rankings, this Alabama group will be eager to avenge its loss to Texas A&M a year ago. Even though quarterback Bryce Young could be sidelined with an injury, this defense will be able to pick up the slack to push Alabama over the top.