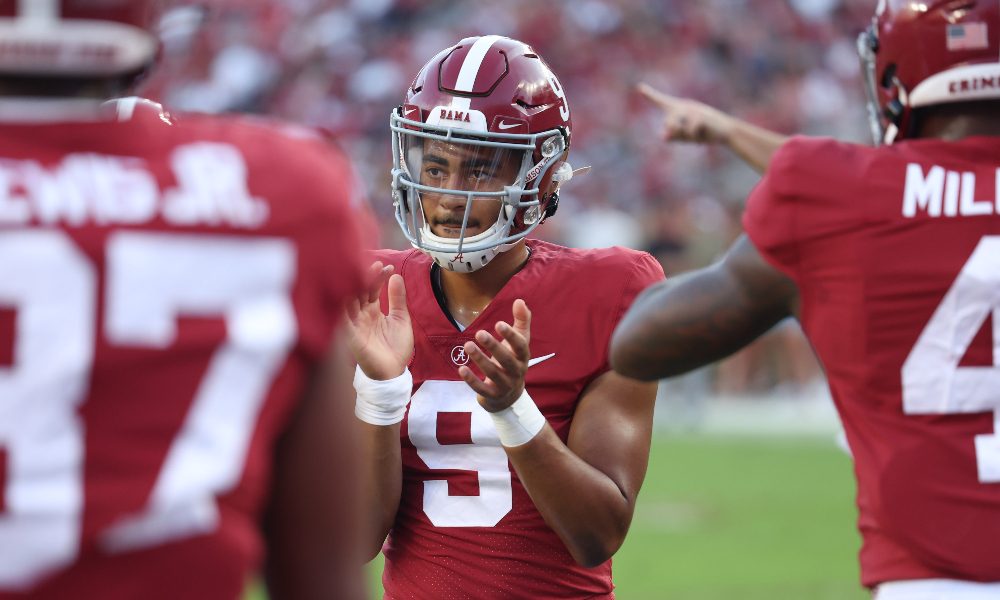 Nick Saban stated Bryce Young wanted to go into Alabama's game late against Texas A&M Saturday during his post-game press conference.
Young did not start against Texas A&M after he suffered a shoulder sprain against Arkansas the week before. Jalen Milroe got the start due to Young's injury.
The Aggies and the Crimson Tide's Saturday matchup came down to the wire, and Young wanted to go into the game late.
"Bryce is a great competitor," Saban said. "He wants what is best for the team. He was very supportive, he has been very supportive all week, helping Jalen when he can, but he also wants to play. He actually wanted to play at the end of the game. But I think it is really good you have guys that support each other. Bryce is a good leader. That is what good leaders do. They set a good example."
Alabama's defense was able to seal the game for Alabama with a late pass deflection on the two-yard line. Milroe threw for 111 yards and three touchdowns while going 12-of-19 passing Saturday.
Alabama football will begin preparation for Tennessee Monday.