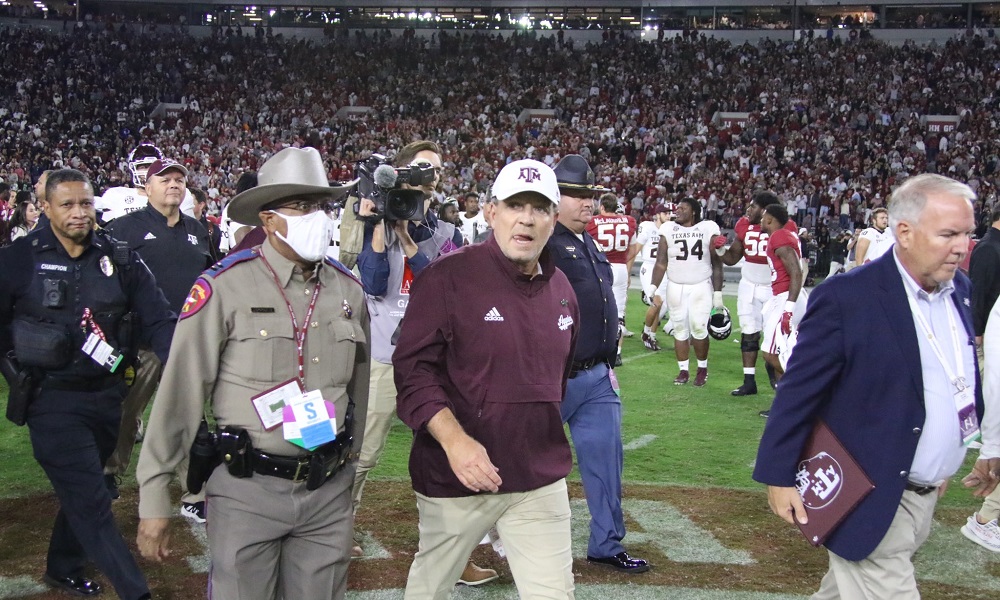 Former Texas A&M quarterback, Johnny Manziel bashed Jimbo Fisher for the Aggies' play call on the last play of the game.
Manziel played for the Aggies from 2011-2013, and he won the Heisman trophy in 2012. He called Texas A&M's last play call against Alabama "one of the worst calls" he ever seen in his life.
One of the worst calls I've ever seen in my life. You have one play to beat the #1 team in the country and that's what we run

— Johnny Manziel (@JManziel2) October 9, 2022
Manziel went on to call the ending of the game a joke.
Every single practice you have a goal line period and practice these type of situations. That's a joke of an ending for the Aggies

— Johnny Manziel (@JManziel2) October 9, 2022