Alabama Football News
Did Jimbo Fisher show his hand on the last play against Alabama? Terrion Arnold says yes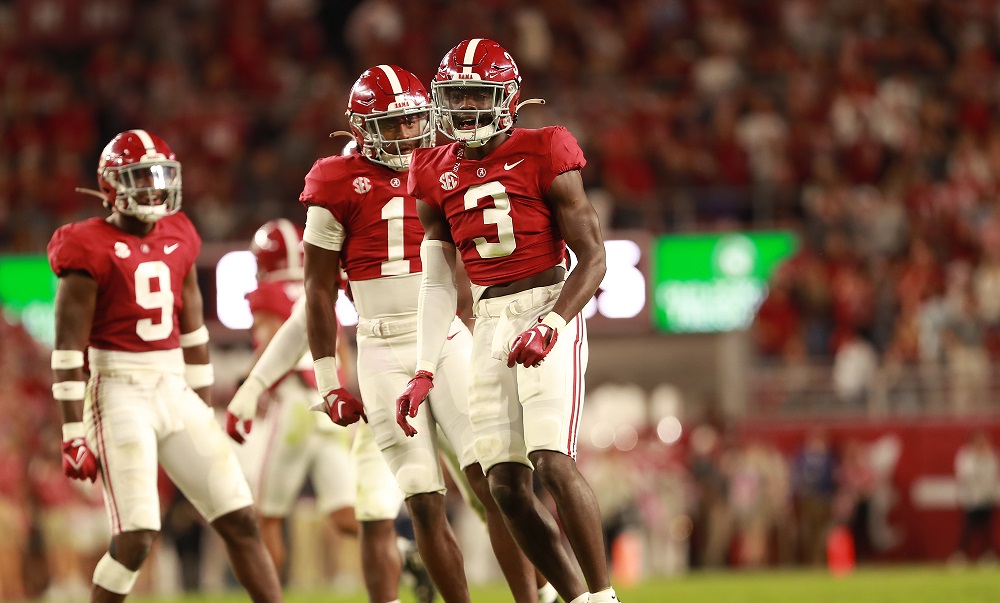 Alabama defensive back, Terrion Arnold feels Jimbo Fisher tipped his hand Saturday before the last play of the game.
Arnold, who finished Saturday's game with eight tackles and one interception, was matched up against Texas A&M freshman, Evan Stewart, on the last play of the game. Stewart got the better of Arnold earlier in the game, and the Alabama redshirt freshman felt the Aggies were coming back to Stewart at the end of the game. One look at the Aggies' sideline before the play confirmed Arnold's suspicions.
"I am actually looking at Jimbo before the play," Arnold said. "He was like Evan, Evan, Evan. I was like okay. I am ready."
Texas A&M quarterback, Haynes King attempted to hit Stewart in the end zone on the play, but the ball was thrown out of Stewart's reach. Arnold was in man coverage and covered the play well. The Tallahassee native said he was thinking about a few things before the play.
"In my head before the play I am thinking this is why you come Bama," Arnold said. "I am like if they throw it my way, I do not want to be the most hated man in Alabama. I am glad I was able to make the play."
Arnold and Kool-Aid McKinstry are expected to be Alabama's starting cornerbacks moving forward.