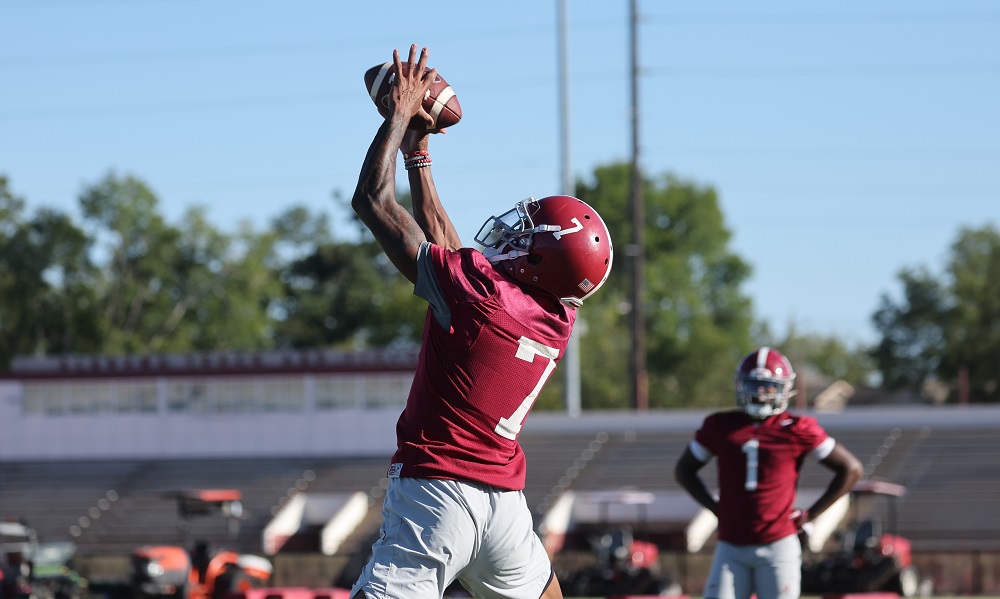 Eli Ricks and Jahmyr Gibbs were both hit with injuries during Alabama football's win over Ole Miss Saturday.
Both Ricks and Gibbs transferred to Alabama during the off-season. Gibbs has started at running back for the Tide for most of the season. Ricks earned his starting cornerback role against Mississippi State.
Saban said both players are day-to-day during his Wednesday press conference.
"We will see," Saban said. "They're kind of day to day in terms of how they're doing and what they're doing, and we won't be able to make that determination until closer to the game."
Alabama will take on Austin Peay at home Saturday.