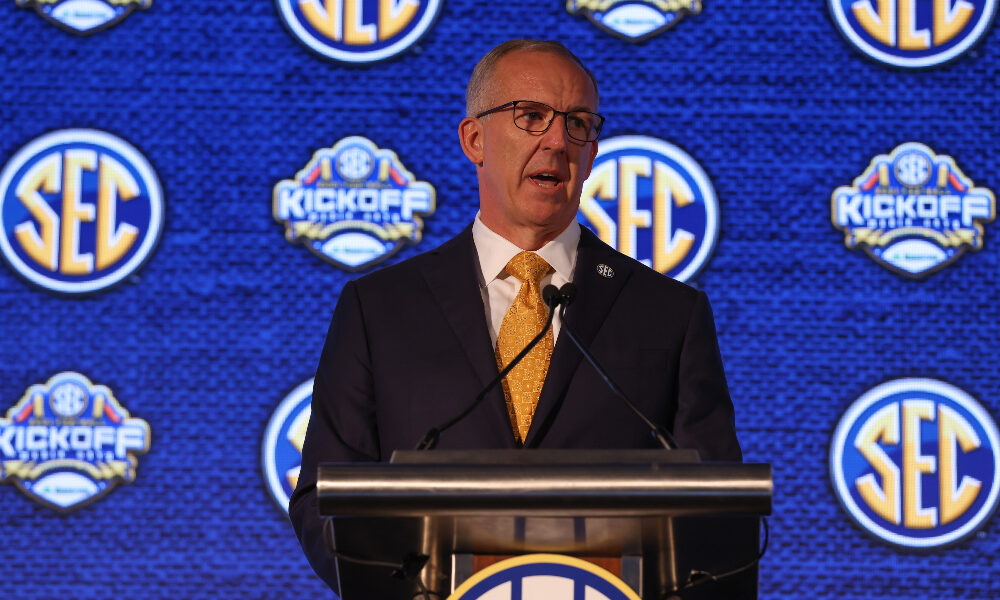 The SEC Commissioner Greg Sankey said Thursday the SEC is 'heavily' considering having a single division in the future, according to CBS Sports' Marc Ryan.
The SEC is currently split into two divisions, the East and West. There were rumors the SEC was considering splitting into four pods when Texas and Oklahoma join in the future. It appears the SEC is leaning heavily in another direction.
"SEC Commissioner Greg Sankey says the league is looking at going to a single division, and is leaning heavily in that direction. Moving away from two divisions and no four team pod system." Ryan tweeted.
Breaking: SEC Commissioner Greg Sankey says the league is looking at going to to a single division, and is leaning heavily in that direction.

Moving away from two divisions and no four team pod system.

— Marc Ryan (@MarcRyanOnAir) November 17, 2022