Alabama Football News
Nick Saban joyfully reacts to finding out he coached an Austin Peay player's father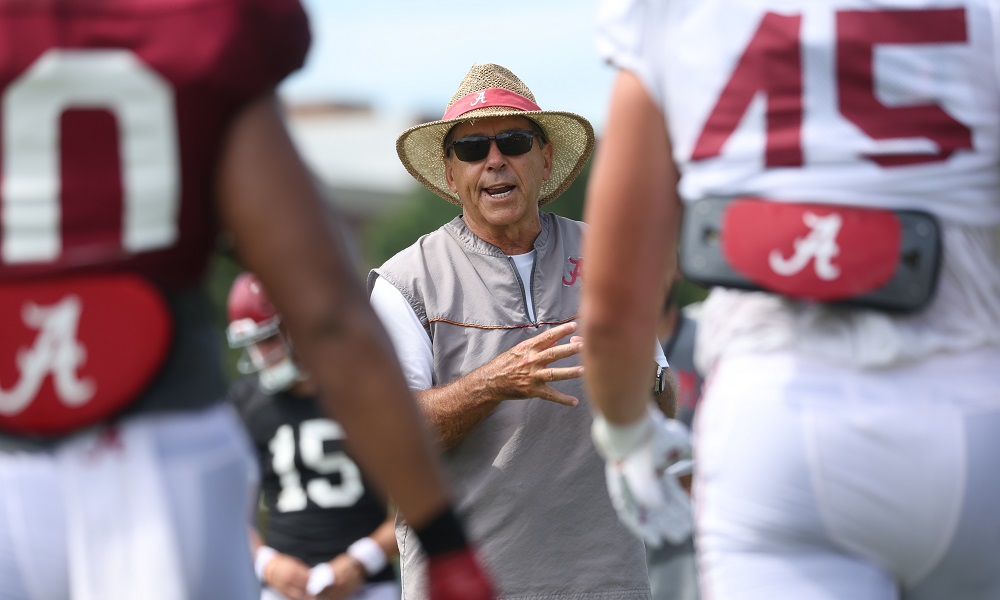 Nick Saban was all smiles when he was informed Austin Peay's defensive back, Tra Stover, was the son of former Alabama wide receiver, Nikita Stover, during his Wednesday press conference.
Nikita Stover played at Alabama in 2007 and 2008 under Saban. A reporter asked Saban does it feel 'surreal' when he runs across former players' sons, and the Alabama head coach reacted with a big smile. The reaction can be streamed below.

"We want to reestablish the identity of Alabama Football"