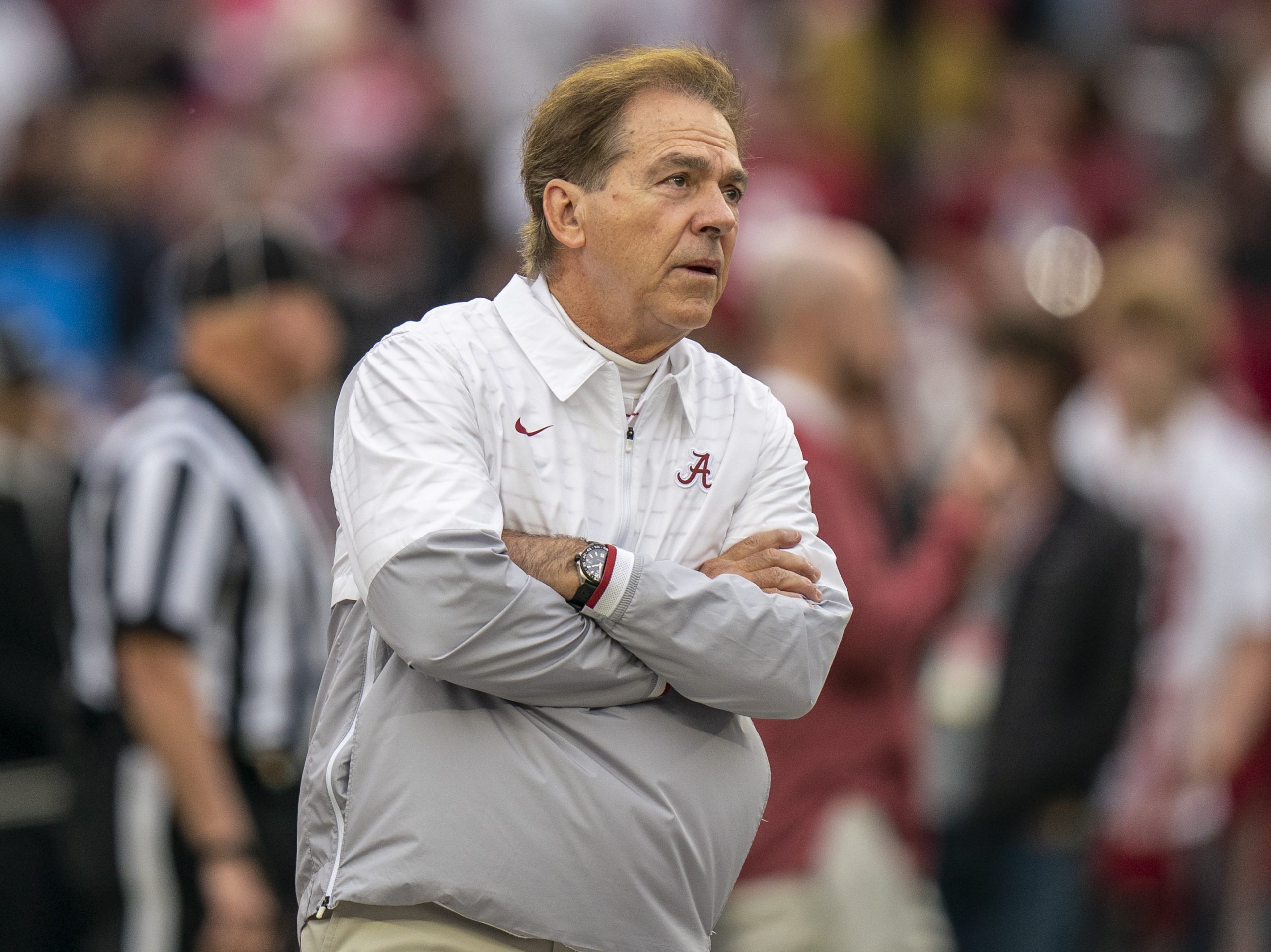 The College Football Playoff selection committee chairman Boo Corrigan explained why the committee ranked Ohio State ahead of Alabama Tuesday in the latest playoff rankings.
The Crimson Tide came in at No. 6 in the latest ranking behind Ohio State, who is ranked No. 5. There was much debate about where each team should be ranked ahead of Tuesday's release. Reese Davis asked Corrigan if Alabama and Ohio State's ranking order could be changed in the future with both teams not playing this week: "I mean, their bodies of work are done, so nothing could really change for those teams that have already played in terms of how they stack up against one another, correct?"
"Correct," Corrigan answered. "Now there are four teams ahead of them still playing games that we need to go through this weekend. Again, coming out of this week, looking at Ohio State and the wins they have over Notre Dame and Penn State. You look at Alabama, their big wins are over Texas and Mississippi State. They also had a couple of games where they played close, two close losses. Again, in the minds of the committee, we came back at Ohio State No. 5 and Alabama No. 6."
However, the committee chairman said the orders are subject to change later in the broadcast after his answer left confusion.
"I apologize if there's any confusion on that," Corrigan said. "I apologize. No, that's not necessarily the case. I apologize if there is confusion."
Corrigan also explained why Tennessee is ranked behind Alabama.
"Well, one, it was very much debated amongst the committee, and a lot of conversation around that," Corrigan said. "The value of head-to-head is certainly one of the criteria that we look at. We're looking at a full body of work, and when you look at their two losses by Alabama, including one on a last-second field goal to Tennessee, and then you're measuring, somewhere in there, you've got to measure the loss that Tennessee had to South Carolina, and as we went through that, that was part of the determination as to why to have Alabama ahead of Tennessee."
Alabama will its eyes on the multiple conference championship games this weekend in hopes that absolute chaos happens.