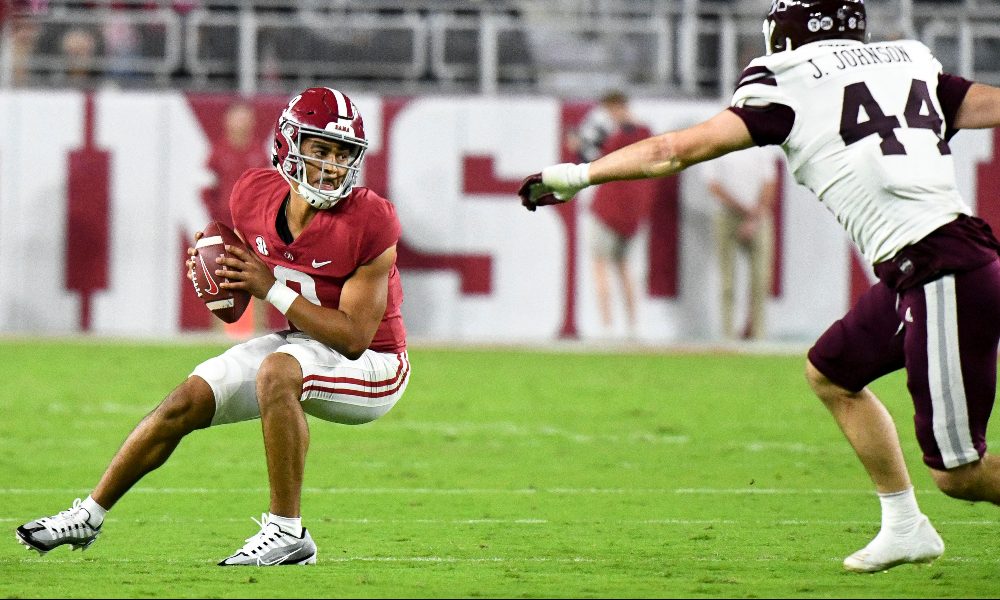 The ESPN Allstate College Football Playoff predictor looks interesting after Alabama landed at No. 6 in the playoff rankings Tuesday.
Alabama currently has a 14 percent chance to make the playoff, according to ESPN, which is a slight improvement over their 12 percent chance last week. Georgia and Michigan have a 99 percent chance, followed by TCU with a 92 percent chance.
Surprisingly, Ohio State has a much better chance than USC to reach the playoff. The Trojans currently have a 20 percent chance while the Buckeyes' chances sit at 71 percent.
The Buckeyes and the Tide will watch the conference championship games from home this weekend.