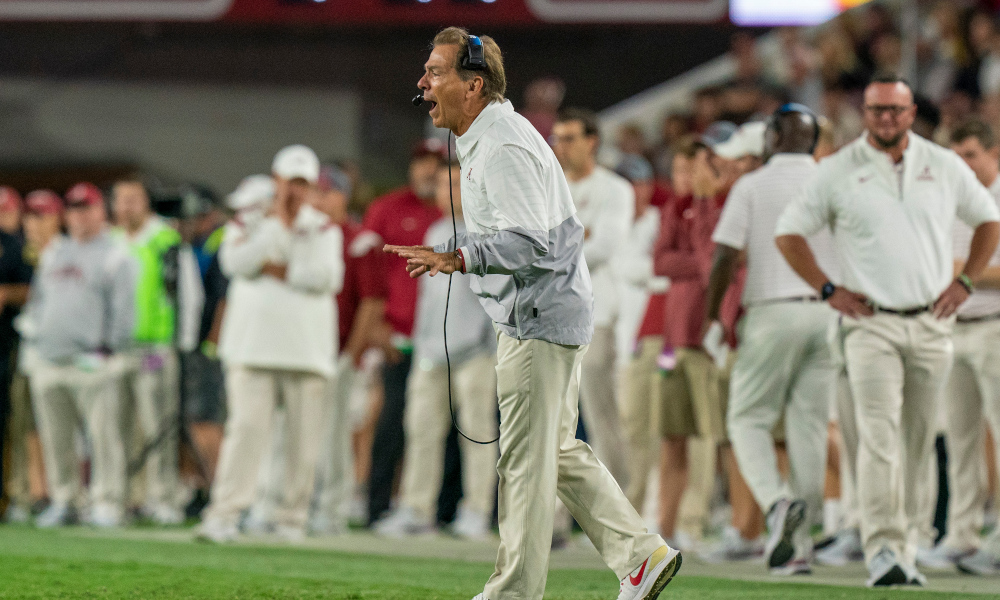 Nick Saban is out campaigning for Alabama football to reach the College Football Playoff, and he made it clear he feels the Crimson Tide football can win a National Championship this year.
ESPN's Marty Smith caught up with Saban before the release of the final playoff rankings. The Alabama head coach made some of the same points he made Saturday when asked why Alabama should be in the playoff. Smith said Saban told him he feels Alabama can win it all this year if they get in.
"He kept going back to two specific points," Smith said on SportsCenter. "The first one was vulnerability. He used that word many times in our conversation last night. And what does that mean? It means how did you lose and when did you lose In his mind. As it pertains to the context of his football team, here's what he told me. We lost twice on the road to top 10 teams with a quarterback that wasn't a hundred percent, and it was by four total points…So I asked him point blank guys. I said, coach, as your team sits right now with a healthy Bryce Young, Is your team national championship caliber right now? And he gave me that same eyebrow and he said, there is absolutely no question."
Alabama will know its fate Saturday at 11 a.m. CST  when the rankings are released live on ESPN.