Uncategorized
What Nick Saban said upon Alabama football's arrival to New Orleans for Sugar Bowl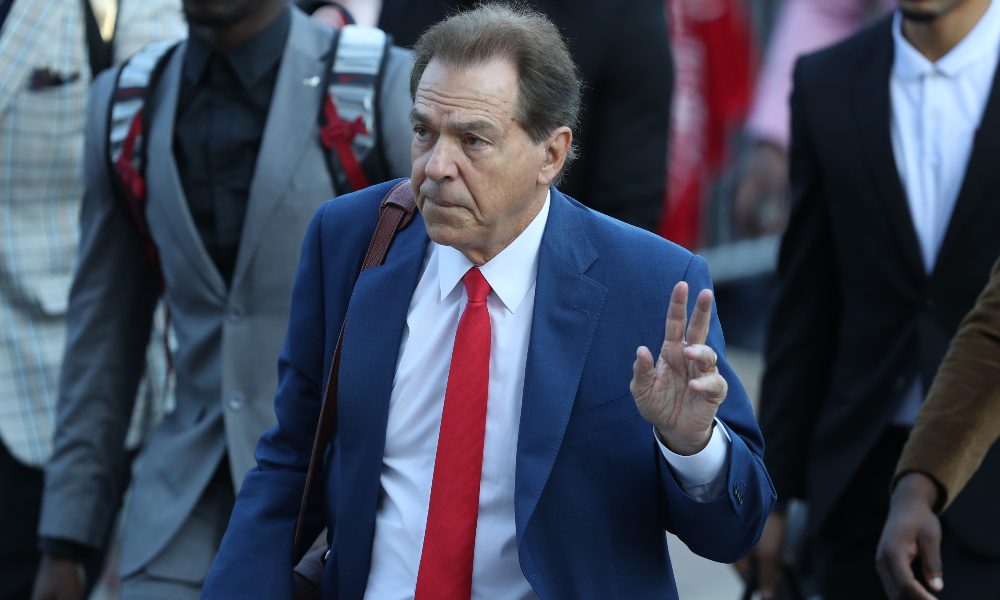 Nick Saban and Alabama football arrived to New Orleans for the Allstate Sugar Bowl Monday, and Saban talked to media upon arrival.
Saban and the Crimson Tide will square off against Kansas State Saturday. The Alabama head coach started his press conference by discussing the Tide's excitement to play in the Sugar Bowl. He then went into Bryce Young and Will Anderson's decision to play in the bowl game.
"I think both guys have been tremendous leaders on our team," Saban said. "They're both captains on our team. I think they feel sort of a responsibility to being a part of the team and have a tremendous amount of respect for their teammates, which I think probably weighed into their decision to play.
I do think that both guys see the fact that you really create value for yourself when you play football. There's a lot of guys out there that would say, "I'm not playing because I'm going to get ready for the draft." Well, how do you get better ready for the draft by playing in a game against good competition.  I think both those guys certainly realized that. And we've done everything that we could do as an institution to minimize the risk for them to play.
And I think it's a great example for college football that guys that are special players who have had great seasons and have won numerous awards choose to continue to play and support their team."
Saban also discussed what he usually gets for Christmas.
"The scouting report on me is — (laughter) — I'm really hard to buy for. I don't know if that's an excuse or if it's a reality. So I either get a sweater, socks, or you can guess what else."
The veteran coach wrapped up his press conference by talking about Alabama's discipline this season.
"We've worked really hard all year on things that you're talking about, the team playing with more discipline, making better choices and decisions about executing because most of the time — and when you analyze what happens good and what happens poorly in a game, it comes down to your ability to execute fundamentals, blocking, tackling, not making poor choices on decisions and getting penalties at critical times in the game. Whether it's dropping a ball, missing a route, not playing the right coverage, missing a tackle, whatever it might be, it usually comes down to execution.
So that's something that we've tried to continue to get our players to sort of have the proper respect for what you need to do to play winning football and how it creates value for yourself when you show that you can go out there and play with discipline and can execute and you don't make the kind of mental errors that really cost your team. Because if you can do those things in a positive way, that creates value for you in the future as well.
So we worked hard on that. I thought our team finished the season on a really positive note in the way they played the last couple, three games. So hopefully, we can continue to build on that in this game."