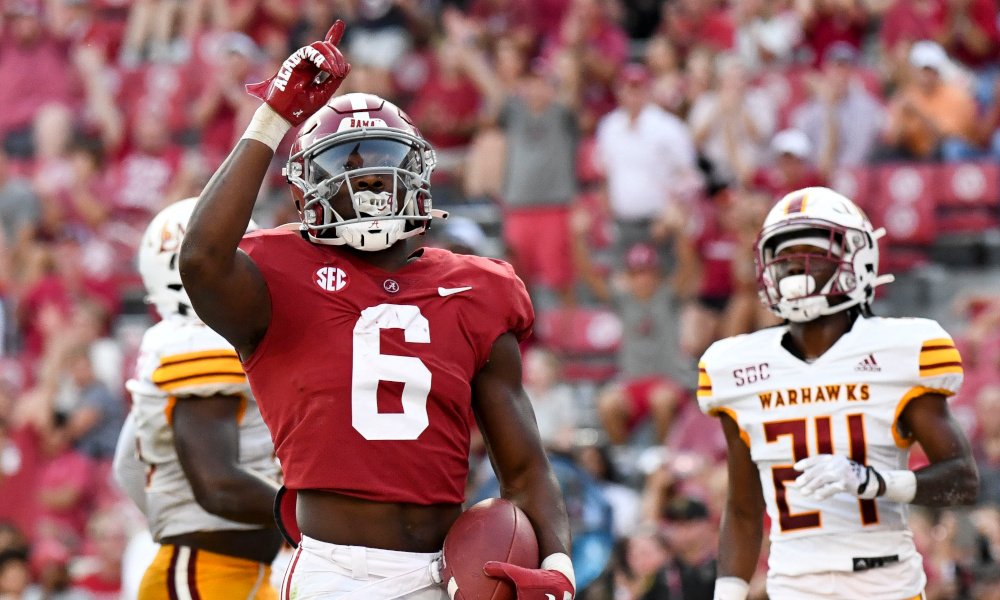 There are still former Alabama football players in the transfer portal, searching for landing spot.
Multiple former Crimson Tide players have found a new team. JoJo Earle, Traeshon Holden, Amari Kight, Christian Leary, Tommy Brockermeyer, Aaron Anderson, Khyree Jackson, Javion Cohen, Braylen Ingraham and Tanner Bowles have all found their next spot.
Trey Sanders and Damieon Georgia are the two most notable former Alabama players, who are still in the portal. Sanders' time at Alabama was filled with injuries and setbacks. Fortunately for him, he was able to graduate in December and obtain his degree.
George started three games for the Tide as a sophomore. His playing time was cut down tremendously last season when he only played in two games.