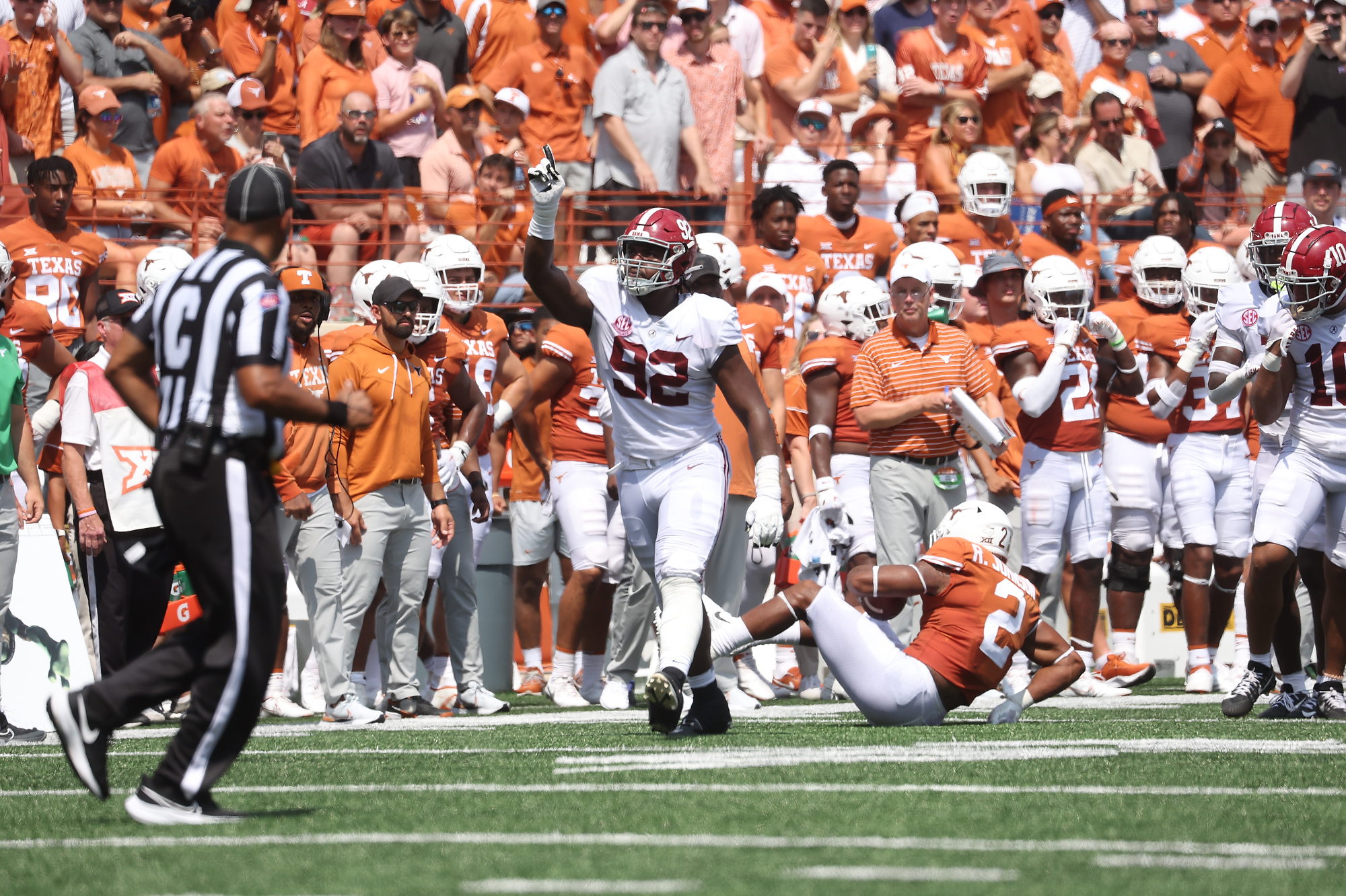 Justin Eboigbe tweeted Tuesday he was 'back' at the University of Alabama after earning his degree last May.
Back

— Justin Eboigbe (@JustinEboigbe) January 10, 2023
Eboigbe was on pace to have his best season with the Crimson Tide in 2022 before he suffered an injury to his neck, which caused him to miss most of the season. He had 11 tackles and 0.5 tackles for loss through four games before his season-ending injury. The Georgia native has not officially stated he was returning to the University of Alabama, but he does have eligibility remaining after graduating in three years.
Nick Saban has admitted he wants the Tide to improve upfront defensively and returning Eboigbe could be a step in the right direction.