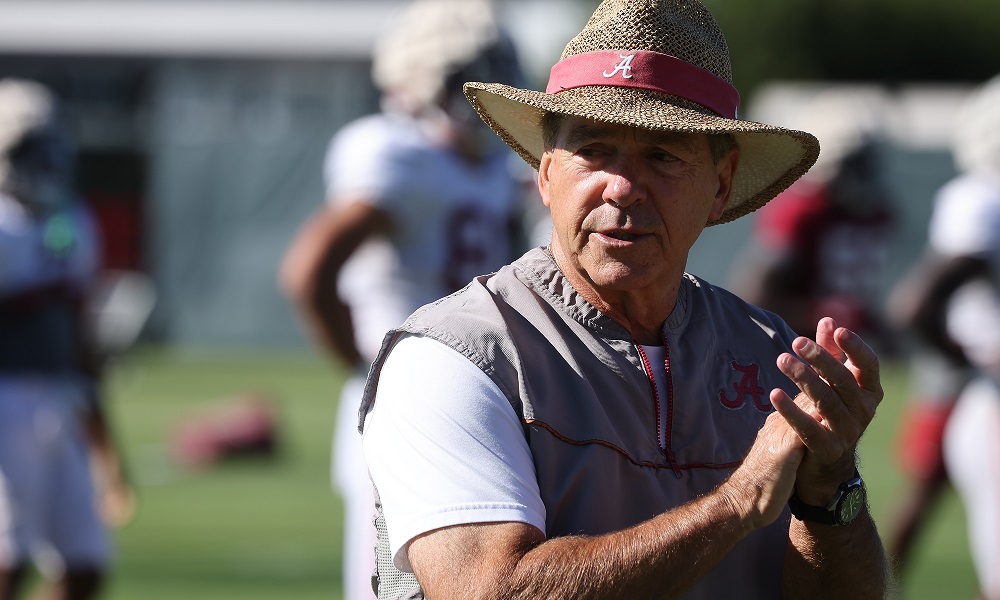 Chicago Bears Head Coach Matt Eberflus discussed the time he spent with Nick Saban at Toledo In an interview with Barstools Sports' "Pardon My Take" podcast.
Saban came to Toledo in 1990 after serving as the Houston Oiler's defensive back coach from 1988-1989.
Eberflus, who was the starting linebacker for the rockets three out of his four years, said Saban set the tone early on during his time at Toledo.
"We started off with a team meeting and he said to us, 'what you're about to go through it'll be the hardest thing you ever do'," said Eberfluss. "You get up for those 6 a.m workouts and he's got 16 stations that he does and by the time we got halfway through it we had eight scholarship guys quit and I had shin splints so bad I could barely walk down the stairs."