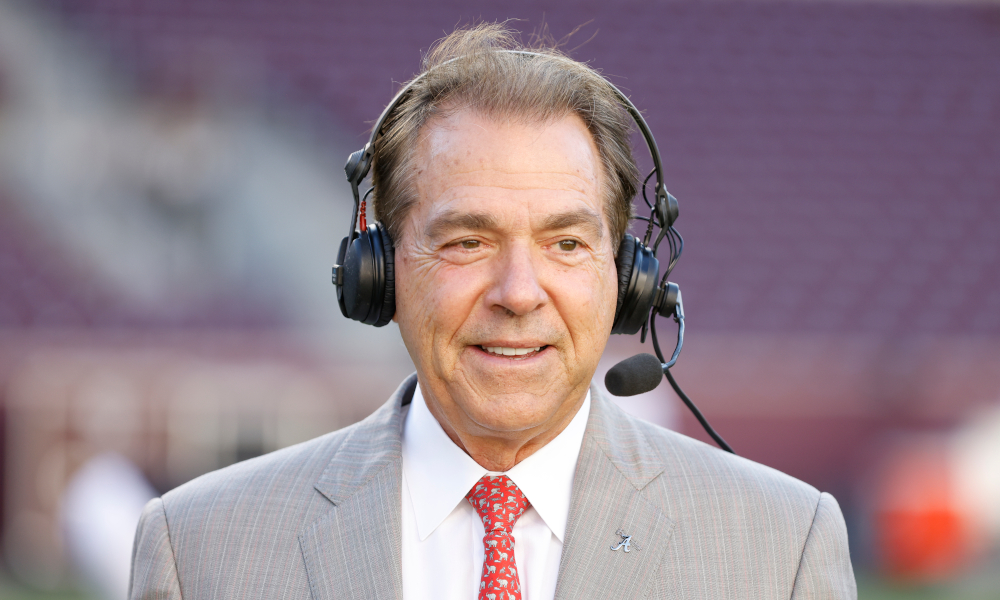 Alabama fans pounced on Pro Football Talk's Mike Florio last week when the NFL insider published an article criticizing Nick Saban for his NIL comments from the SEC spring meetings.
Florio heavily inferred that the reasoning behind Saban's ideas of players unionizing or creating a NIL salary cap is because he hates the idea in general (despite being on record of stating the opposite).
This resulted in several Crimson Tide supporters and football pundits issuing their own harsh criticisms of Florio's article as they sounded off in the comments on social media.
A few reactions can be seen below:
There have been 2 recruiting classes since NIL rights were passed by the NCAA.

In 2022: Alabama finished #2 out of 129

In 2023: Alabama finished #1 out of 129

Decent.

— Peter Burns (@PeterBurnsESPN) June 3, 2023
Who listens to this🤡An NFL GM recently called him a "Top 5 conspiracy theorist" The takes from the NFL media guys bout Saban last 16 years have been laughably wrong & this one is no different then "He won't stay at Bama" "He wants to prove he can win a SB" & the other bullshit🙃 https://t.co/5cOBM0OmNp

— rich johnson (@richfromatl) June 4, 2023
I think ….. No I'm pretty damn sure he's had 2 of his best recruiting classes since NIL became a thing. But hey if this helps you , do you I guess https://t.co/KbxWYwRACl pic.twitter.com/1tgn6ZkhQf

— Frazier 🦅🦅🐘🐘 (@Eaglefan12) June 4, 2023
Desperate for clicks lmfao. We just signed arguably the best class ever in the first REAL full year of NIL https://t.co/mmRUDf4Wax

— RollTide (@Roll_TideRoll) June 4, 2023
He just had his best recruiting class ever. He was trying to help the sport and the less fortunate market with his words but you cucks only look to belittle https://t.co/WDp7wkyklK

— Pat White Fan (@PWFCommentor) June 4, 2023
Such an uninformed and lazy take. https://t.co/ydj1YcYU1d

— Yogi Patel 🥋 (@yogster92) June 3, 2023
Garbage take. Especially considering the class Coach Saban just signed. https://t.co/biZy1XtGTC

— Jack Howard (@RollJackRoll) June 4, 2023
Mike Florio continues to show why no one gives him any credibility in the media. https://t.co/jQB3hkxhMK

— Logan (@L_Hoakie) June 4, 2023
I'm so sick of these "NFL only" guys sending out takes about college football. This is the only sport where we care about what people who hate the sport think. Keep Mike Florio as far away from CFB as possible. https://t.co/hFBH6EQC7s

— Tripp Perry (@TrippPerry21) June 3, 2023
Might wanna check recruiting rankings. No one adapts like Saban. He turns every rule change into an advantage despite possibly having a negative opinion of it. #GOAT https://t.co/6AFybaN4E0

— Old Gump 🐘🅰️😎 (@thejohndenney) June 3, 2023
*Get the BEST Alabama football insider information, message board access, and recruiting coverage today! SIGN UP HERE to unlock our subscriber only content!*