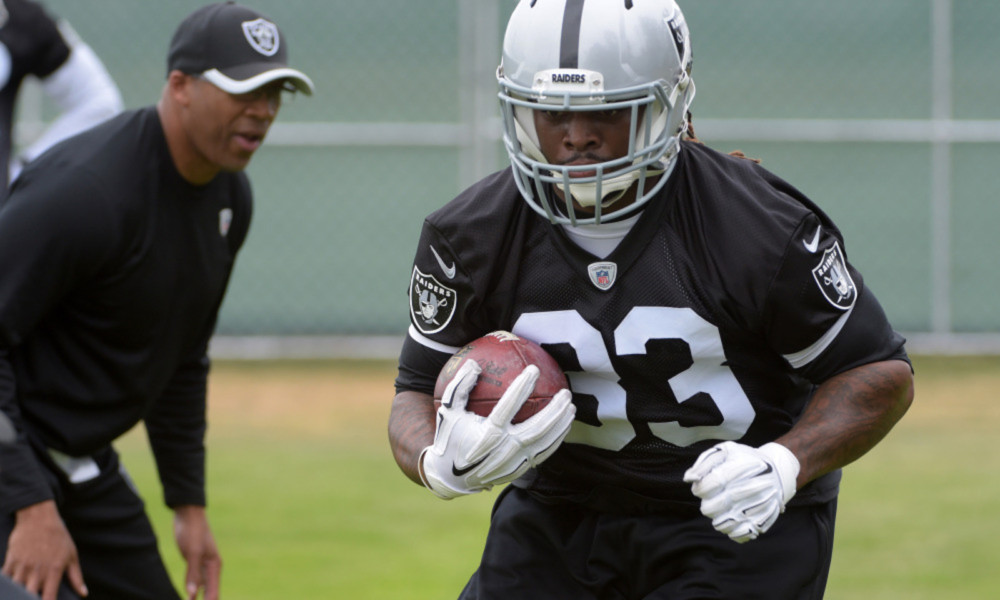 The saga continues with ex-Crimson Tide running back Trent Richardson in his quest to revive his career in the National Football League. A former first-round pick, Richardson has produced only one good season at running back. He totaled 950 rushing yards with 11 touchdowns as rookie for the Cleveland Browns in 2012.
His lack of mechanics and poor performance in two seasons at Indianapolis (2013-14), led to him getting cut and later signed by the Oakland Raiders on Mar. 17.
Weight problems and a lack of focus would parlay into Richardson being waived from the Raiders on Aug. 31 and rejected by the Buffalo Bills, despite getting a work out.
New Orleans Saints' head coach Sean Payton reached out to the former Doak Walker Award winner Monday, giving him a tryout for the team. New Orleans will be without running back Khiry Robinson for the rest of the season. He sustained a fractured tibia in Sunday's 52-49 victory over the New York Giants.
Regardless of getting a work out, Richardson shared the opportunity with veteran Tim Hightower. According to Evan Woodbery of NOLA.com, New Orleans plans to sign Hightower over Richardson. Hightower was selected in the 2008 NFL Draft by the Arizona Cardinals; however, he has not played an NFL game since tearing his anterior cruciate ligament in 2011.
Richardson dominated at the college level, totaling 3,130 rushing yards with 35 touchdowns at Alabama. He won a Southeastern Conference title in 2009 and two national championships in 2011 and 2012. Richardson was even a finalist for the Heisman Trophy in 2011, but none of it has carried over into his professional mindset.
He's struggling just to be a part of a franchise.
Alabama fans hope to one day see him succeed in the NFL, but for now, the Florida native faces another road block. Will Richardson ever get another shot to prove himself? Only time will tell.
Stephen M. Smith is a senior analyst and columnist for Touchdown Alabama Magazine. You can "like" him on Facebook or "follow" him on Twitter, via @ESPN_Future.