Recruiting
Ben Davis, Gordo Cruise to Victory in Playoff Opener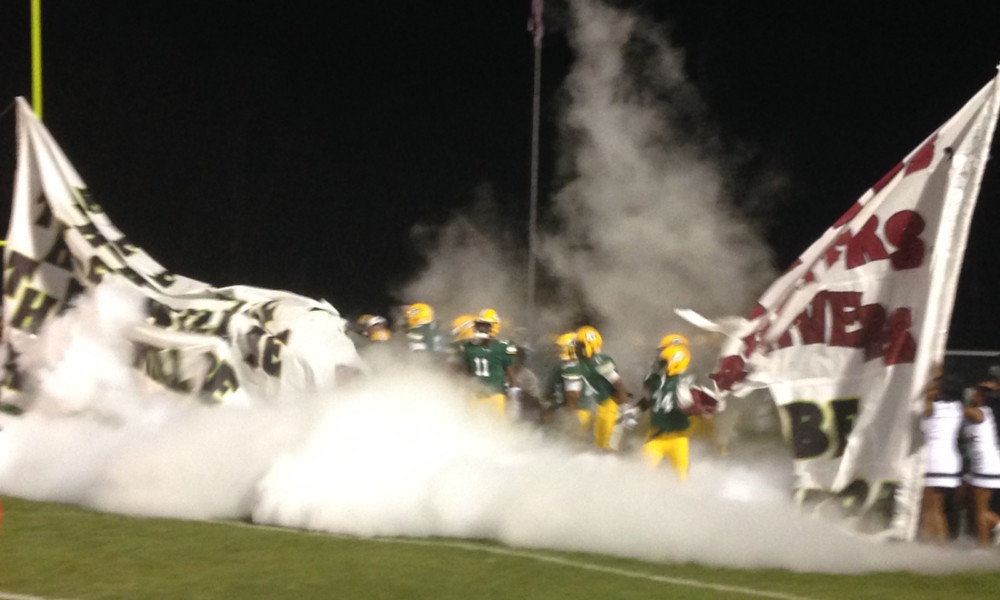 In the first round of the 3A Alabama state playoffs, five-star linebacker Ben Davis and the Gordo Greenwave took care of business against the Wicksburg Panthers, coming away with a 42-14 win to move one step closer to a state championship.
After a Wicksburg three-and-out to open the game, Gordo scored on their first possession when Davis took a screen pass from quarterback Koy Chapman 25 yards to the house to put the Greenwave on top 7-0.
"We just came in knowing that we had to execute what we practice," said Davis. "We always preach preparation over motivation so we were just ready and came in [prepared] to do what we had to do and I'm glad we got the win."
The Panthers recorded only one first down to go along with 56 yards in the first half, and the floodgates opened in the second quarter with Gordo scoring on their next four possessions to take a commanding 35-0 lead into the halftime break.
"We work so hard and we know that when we apply what we learn in practice to the game, we can just let things happen. We've worked hard since last December to this point. I'm glad we got the win, and now we're going to prepare for the next round."
The Greenwave (11-0) pulled their starters after a touchdown on their first possession early in the third quarter and cruised to a 42-14 victory. They will play the winner of Opp and Midfield next week. Wicksburg finishes their season at 7-4 overall.
"We've got a lot of guys that just love to practice and be around each other and work hard, so I think what's going to propel us [to a state championship] is our work ethic, coming to work every day, and wanting to finish off on top. We have a bad taste in our mouth from last year, so we just come every day hungry and that's our motivation."
Davis finished with five tackles to go along with two receptions for 32 yards, all in the first half. Chapman finished with 319 yards on 20 of 24 passing with five touchdowns.
As for Ben's Bama-LSU prediction? "It's going to be a low-scoring game. I think defense is going to determine the game. I think it's going to be 24-21 Bama."
Derek J. Hooper is a Recruiting Analyst for Touchdown Alabama. You can follow him on Twitter @derekjhooper.