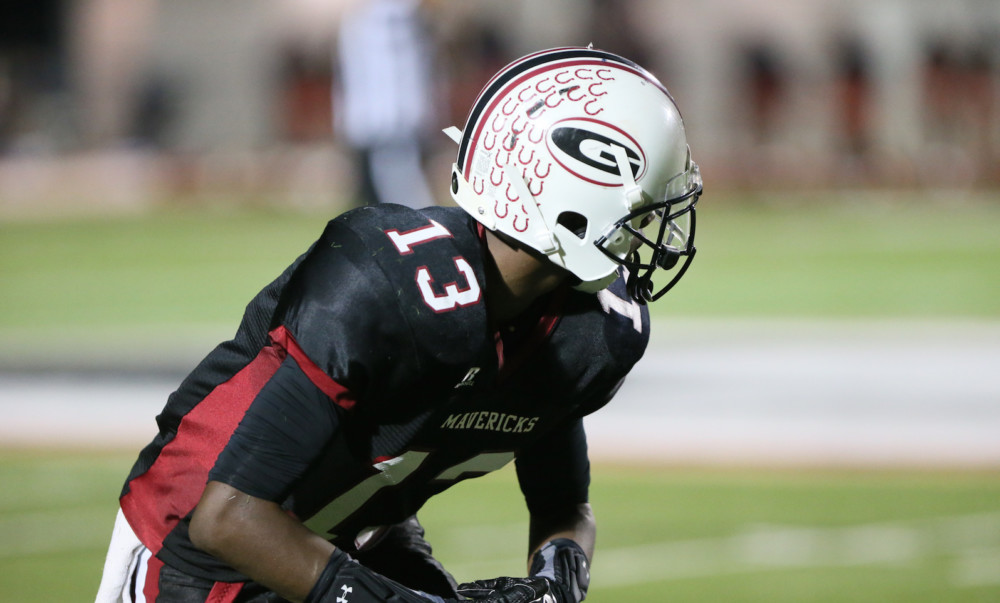 With high school football's regular season ending, Touchdown Alabama's recruiting team has remodeled its Top Ten Most Wanted List that we created at the beginning of the season. The Top Ten Most Wanted is a list of players that would fit in well and excel at Alabama, not based on their rankings or their stars, but on what they bring to the table.
1.) Ben Davis, LB, Gordo, AL (Gordo HS): Davis was previously ranked No. 1 on our list and there are no intentions of moving him. Davis is the type of player that will inevitably make an immediate impact wherever he ends up. His range as a linebacker is something to be in awe of, as he can get from sideline to sideline unlike any other, and you will always see him around the ball. He has a lot to offer if he follows in his father Wayne's footsteps to Tuscaloosa.
2.) Gregory Little, OT, Allen, TX (Allen HS): Greg Little did not move from his No. 2 spot on our list and for good reason. He has anchored the Allen offensive line this season and would be the perfect fit to replace Cam Robinson when he decides to take his talents to the next level.
3.) Rashan Gary, DT, Paramus, NJ (Paramus Catholic): Gary moved up four spots due to the monster finish he had on the season. He single-handedly led the Paramus defense and showed just how great he can be, exhibiting that he is one of, if not the most, disruptive rusher in the country. He would fit in great at Alabama just based on the fact that the development of the defensive tackles is astounding in Tuscaloosa.
4.) Trevon Diggs, WR, Gaithersburg, MD (Avalon): Diggs also stayed in his previous spot from the last list. Diggs is a playmaker at receiver, corner and on special teams. He is being recruited as a wide receiver and it is easy to see why. He has natural hands and fluid footwork, making him a threat after the catch. He could be a good addition to the slot of Alabama's receiving core.
5.) Jeffrey Simmons, DT, Macon, MS (Noxubee): Simmons stays put in the middle, at No. 5 on the list. He has been a force for his team, and still to this day, TDAM recruiting analyst Derek Hooper says that Simmons, "put on the best performance I've seen in a long time." That performance was the first game of the season when he recorded 12 tackles, five of which were sacks. He would be a big-bodied defensive tackle that Alabama can plug and place when they lose guys like A'Shawn Robinson and Jarran Reed.
6.) Isaac Nauta, TE, Bradenton, FL (IMG Academy): Nauta is the first newcomer to the list after announcing a flip in official visits from USC to Alabama for this weekend's LSU game. Nauta is the ideal tight end at 6'4, 240 pounds and does everything right. He does not catch with his body, gets good yards after the catch, but more importantly is an outstanding blocker. He would be a versatile fit on the end of Alabama's line and someone teams would have to study on film.
7.) Lyndell Wilson, Montgomery, AL (Carver): Wilson moved down four spots on our list and not because of his ability, but because it just didn't seem like he was in the zone throughout most of the season. However, his abilities really did shine towards the end of the season. He has great range and isn't afraid to be around the ball, which could be utilized in a deep linebacking core .
8.) Willie Allen, New Orleans, LA (John Curtis): Willie Allen is still at No. 8. He is a 6'7 offensive tackle, who could be a great addition to the future offensive line and paired with Greg Little, if they both commit, would be a dangerous combination.
9.) Rashard Lawrence, Monroe, LA (Neville): Rashard Lawrence has kept put at No. 9. He has been consistent for Neville this season, putting up solid numbers. He is a massive man in the middle with great athletic ability, which could be the reason he is always in the backfield. He could also be a plug-and-place defensive tackle and, with his athleticism, could make an immediate impact.
10.) Nigel Knott, Madison, MS (Germantown): Cornerback Nigel Knott is another newcomer to the list. He stands at 5'11, 175 pounds, but hits like a 6'2, 240-pound linebacker while having elite ball skills. He would be able to work into the cornerback rotation and make an impact with his underrated strength