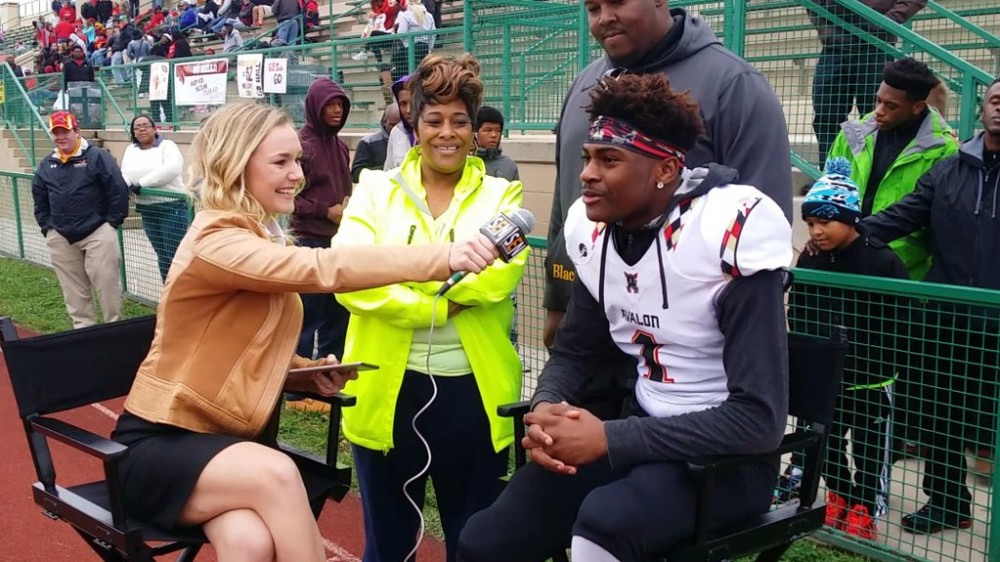 Trevon Diggs
Position: Wide Receiver
Committed: 11/7/2015
Hometown: Gaithersburg, MD
TDAM Star Rating: 4
TDAM Top Ten Most Wanted Ranking: 4
Height: 6'0" Weight: 183 lbs.
Athletic Measurables: 
If Trevon Diggs' name sounds familiar, it's probably because his brother is former Maryland standout and current Minnesota Viking wide receiver, Stefon Diggs. Trevon is stepping out of his brother's shadow by coming to Alabama and creating his own legacy, just as he did by deciding to attend a different high school than Stefon. He fits the mold of the Amari Cooper and Calvin Ridley type receiver with his natural hands, great upfield speed and footwork that is unparalleled. He can make a play on both sides of the ball as soon as he gets the ball in his hands and change a game in one play.
Instincts & Technique: 
There is a reason that Diggs has been rated by many as the "best receiver on the east coast". He brings a unique skill set that can change a game at any moment. He has great vision after the catch, being able to take a screen pass and create a first down every time. He may have the best footwork that we have seen in a wide receiver recruit in a long time, he consistently makes people miss and you won't see him run east-west, he'll make you miss, then he'll keep moving upfield. Diggs' instincts were best explained by TDAM recruiting analyst, Derek Hooper, stating "Diggs is an explosive athlete that could make an immediate impact for the Tide. He is the epitome of a ball hawk regardless of whether he is on offense or defense." According to many, including Hooper, Trevon Diggs could be another immediate impact playmaker, just like Calvin Ridley or Amari Cooper.
Strengths & Weaknesses: 
Strengths: Diggs' biggest strength is his footwork, his ability to move with such swiftness is at an elite level. He also is not afraid to go up and make a play against any defender on the field.
Weaknesses: Diggs' route tree is pretty limited, which could be due to how he's used in Avalon's offense, but his outstanding footwork can help fix that and help him become a better route runner.
Reminds Me Of: Diggs has very similar size to Alabama WR Calvin Ridley, and has some aspects of his game but reminds me a lot of Ohio State WR, Michael Thomas as far as overall skill set goes. Both guys are able to go up and get the ball at any moment and can make plays with their athleticism.
CLICK HERE TO SEE TREVON DIGGS' HIGHLIGHTS
Justin Wagner is the Lead Recruiting Analyst for Touchdown Alabama Magazine,  Follow him on Twitter, at @jwag718 as well as Touchdown Alabama's Recruiting Twitter @tdarecruiting.