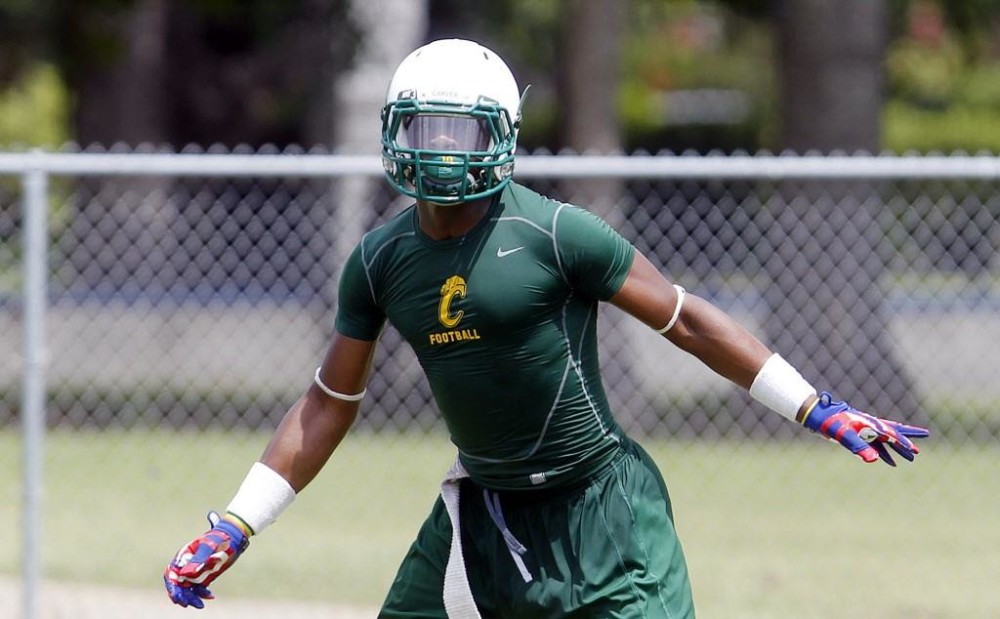 Lyndell "Mack" Wilson, the nation's top linebacker and number 7 on the TDAM Top Ten Most Wanted list, was expected to announce his commitment on National Signing Day, February 3rd. Plans then changed when he announce on Sunday, November 29th that he would be announcing his top five schools via Twitter and then committing on Friday, December 4th.
It looks like neither will be happening as Wilson announced early this morning that he would be postponing his decision.
— Mack Wilson Sr. (@5mackwilson1) December 1, 2015
Wilson explained his decision when he followed with another tweet, stating that he had to make sure he was making the best decision.
Sorry for getting everyone pumped to see who I'll commit to but, this me going to college the next 3-4 years. Got to make the best decision.

— Mack Wilson Sr. (@5mackwilson1) December 1, 2015
This is not the first big Alabama target to delay a decision with Alabama near the top of their list. On October 28th, 5-star offensive tackle Gregory Little also postponed his decision that he was set to make. Little wanted to focus on helping Allen capture its fourth-straight state title. He was thought to be in a dead heat battle between Alabama and Ole Miss.
Florida and Alabama are currently the leaders for the #1 outside linebacker in the country and his announcements will be one to keep an eye on, especially with a Florida vs. Alabama SEC Championship approaching this weekend. You can follow Mack Wilson on Twitter at @iam_MW3
Justin Wagner is the Scouting Coordinator and Lead Recruiting Analyst for Touchdown Alabama. You can follow him on Twitter, at @jwag718.