SEC
2015 SEC Championship Breakdown: Florida Defense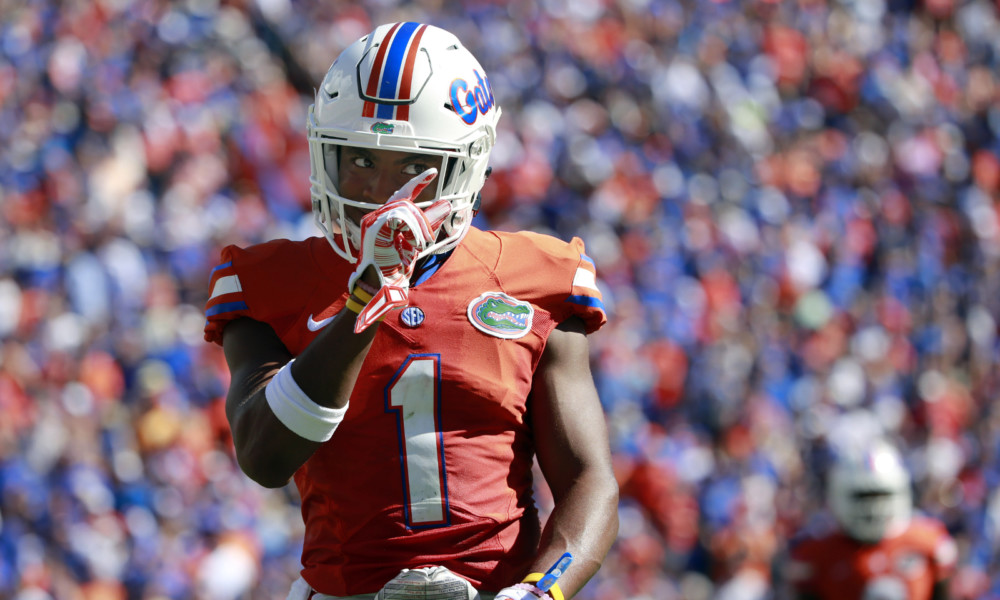 The Florida Gators enter into the SEC Championship Game at 10-2 overall after an embarrassing loss to their biggest rivals, Florida State, in the Swamp. However, most of the embarrassment was on the offensive side of the ball for Jim McElwain's team. The Gator defense actually outscored their own offense 2-0.
Florida's strength all season has been their play on the defensive side of the ball and it has carried them to an SEC East title. The defense ranks fifth nationally, allowing just 15.5 points per game this season (12.5 ppg in SEC play). The Gators have held their opponents in single digits four times already this season, all four of them in conference play and two of them on the road. The most impressive performance of the season was holding the nation's 13th best scoring offense – Ole Miss – to just 10 points in Gainesville in early October. Coincidentally, that win helped set up this matchup with Alabama.
As a team, the Gators are at the top of most defensive statistic lists. They are fifth in scoring defense, fifth in total defense and seventh in takeaways. Florida has forced at least one turnover in 10 of their 12 games and have multiple takeaways in seven of them. The turnover battle will likely be a key on Saturday and the Gators have thrived off of them. They forced five turnovers in their 27-3 win against Georgia and four turnovers in the 38-10 win against Ole Miss but could not force any in the loss to Florida State or the 9-7 at home against Vanderbilt.
Alabama will be the second best scoring offense that Florida has faced this season, just behind Ole Miss. The Gators have only faced two other top 50 scoring offenses in Florida State and New Mexico State, who Florida held to less than each team's season average.
The Florida defense is led by the strong secondary, containing junior cornerback Vernon Hargreaves III. Many early NFL draft boards have Hargreaves as a first round pick and college coaches are recognizing that. He has not filled that stat sheet as much as he did in the past as teams are starting to throw away from him. He has career lows in both pass deflections (2) and total tackles (26). However, when the ball does come his way, he makes the most of it. Hargreaves has four interceptions already this season and has averaged 38 yards per return. He also has one forced fumble.
Lined up as the number two cornerback is Jalen Tabor. The sophomore would likely be the number one cornerback on many teams and he makes it even tougher to try to throw away from Hargreaves. Tabor has 29 total tackles this season including three for a loss and one sack. He leads the SEC with 14 pass deflections and is tied for fourth with four interceptions. Two of those interceptions were returned for touchdowns. Tabor was good in his freshman season but he is quickly becoming one of the best defensive backs in the conference.
The Gators front seven is not too bad either. They are one of nine teams in the country that average more than three sacks per game and rank in the top 15 in tackles for loss per game. Leading the way is defensive linemen Jonathan Bullard. He leads the team with 16.5 tackles for a loss and is second with 5.5 sacks. He has racked up 52 total tackles this season and even has two pass deflections at the line of scrimmage. The senior linemen is expected to play on Saturday despite a knee injury.
Florida's depth on defense may be the only team in the country that can compete with Alabama. Junior Alex McCalister leads the team with 6.5 sacks and two fumble recoveries. Junior linebacker Jarrad Davis leads the team with 82 total tackles and has 3.5 sacks to go along with an interception and three pass deflections. The Gators have seven other players with at least two sacks on the year and have six other players that have a takeaway.
There is no question that the Florida defense will show up to play on Saturday. The question will be "Can they hold down Derrick Henry for four quarters to keep their offense in striking distance?"
Caleb Turrentine is a contributor at Touchdown Alabama Magazine. Follow him on Twitter, @CalebTurrentine.