Stephen's Report
Alabama WR Chris Black at peace with transferring: TDAM Exclusive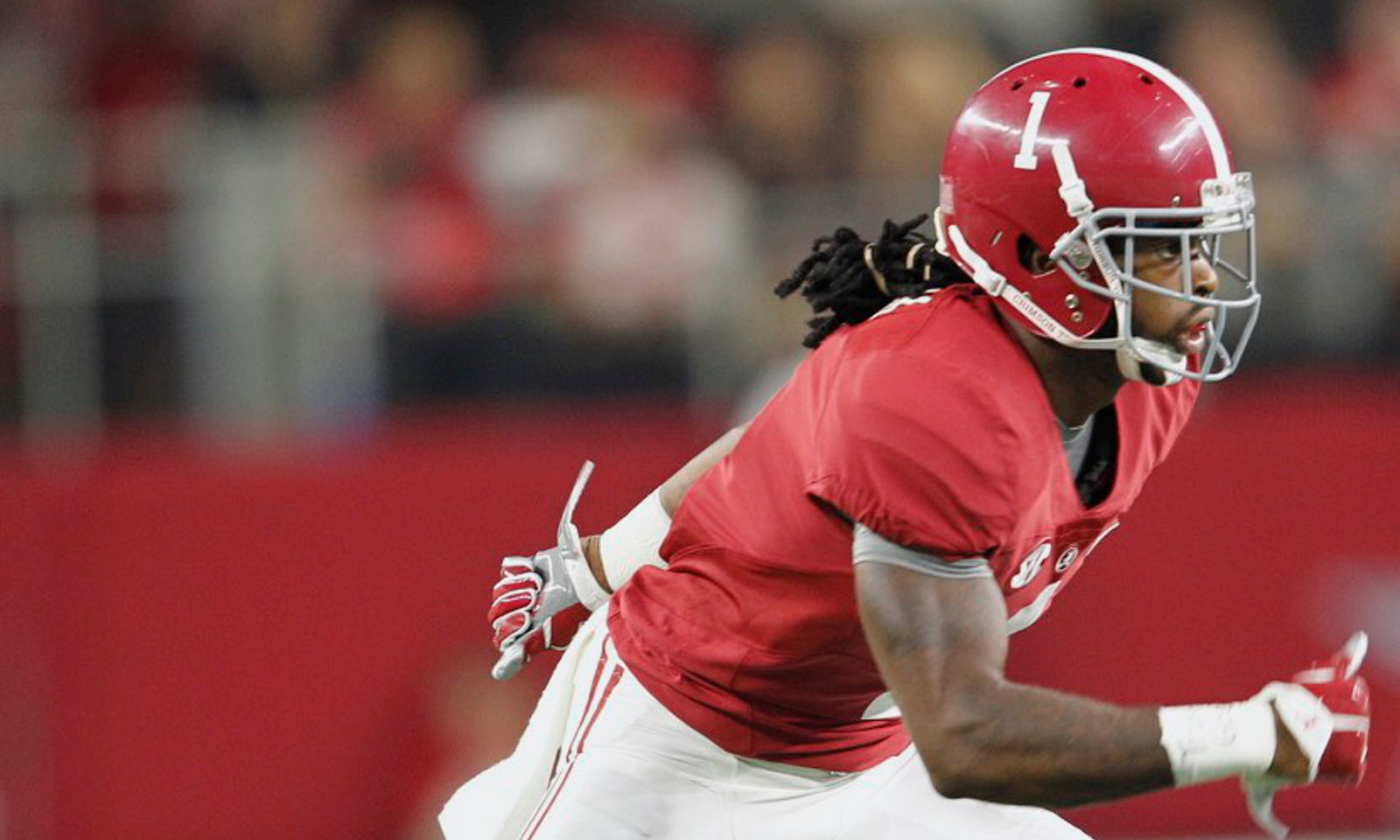 He has battled injuries through four seasons at Alabama, and with his degree in hand, Crimson Tide redshirt junior wide out Chris Black wants to prove that he can be a playmaker.  
A downside to this for Alabama fans is that Black will not be continuing his career in Tuscaloosa. The 6-foot, 192-pound receiver voiced his decision Tuesday via Twitter that he has been granted full release to transfer elsewhere.
God is closing one door and opening another for me in 2016 and I've decided to transfer!

— Chris Black (@chris_b1ack) December 8, 2015
Touchdown Alabama Magazine caught up with Black this week to go over his decision. He said the move ultimately came down to prayer and conversations with family members.
"Me and my family just felt it was the best decision for me and my future to play somewhere else," Black said. "It still was a blessing signing here [Alabama] because I learned a lot from the program."
Prayer and advice from loved ones might have made Black feel more at peace with transferring, but he said there will be some things he will miss at Alabama.
"This program taught me toughness, how to handle adversity and what it takes to be a true champion and leader," Black said. "I've become a better person overall. I'm gonna miss the everyday grind as well as my brothers on the team. I wish them all the best of luck."
Not to forget the plethora of fans that Black has formed over the years, he had time to voice on how much he will miss all the crimson and white cheering inside Bryant-Denny Stadium.
Black came to Alabama in 2012 as a talented, consensus four-star wide receiver. Both he and former Crimson Tide standout Amari Cooper are Florida natives, but Black was more talked about than Cooper upon enrollment. A shoulder injury negated his freshman year from him, yet Black returned in 2013 with eight catches for 79 yards and two touchdowns.
His finest performance came last season as a redshirt sophomore, totaling 15 catches for 188 yards. It was Black's second year backing up Christion Jones in the slot, with his best game coming against Western Carolina. He recorded a career-high six catches for 101 yards (career-best).
A nagging ankle injury limited him in 2014 and this season.
Black re-aggravated his injury during fall camp and could not generate speed pushing off it in practice. He caught two passes for 23 yards, and then had season-ending ankle surgery.
Black has three Southeastern Conference championship rings (2012, 2014-15) and a national title ring from the 2012 season. He stuck to the education part of "The Process," earning his degree. The lone obstacle left for Black to defeat is proving to himself and college football that he can be a dominant force. Regardless of him leaving Alabama, the Crimson Tide family will always love and remember its own.
Stephen M. Smith is a senior analyst and columnist for Touchdown Alabama Magazine. You can "like" him on Facebook or "follow" him on Twitter, via @ESPN_Future.