Nick Saban
Alabama's Nick Saban Outshines 34 Rival SEC Head Coaches During 9-Year Run with Tide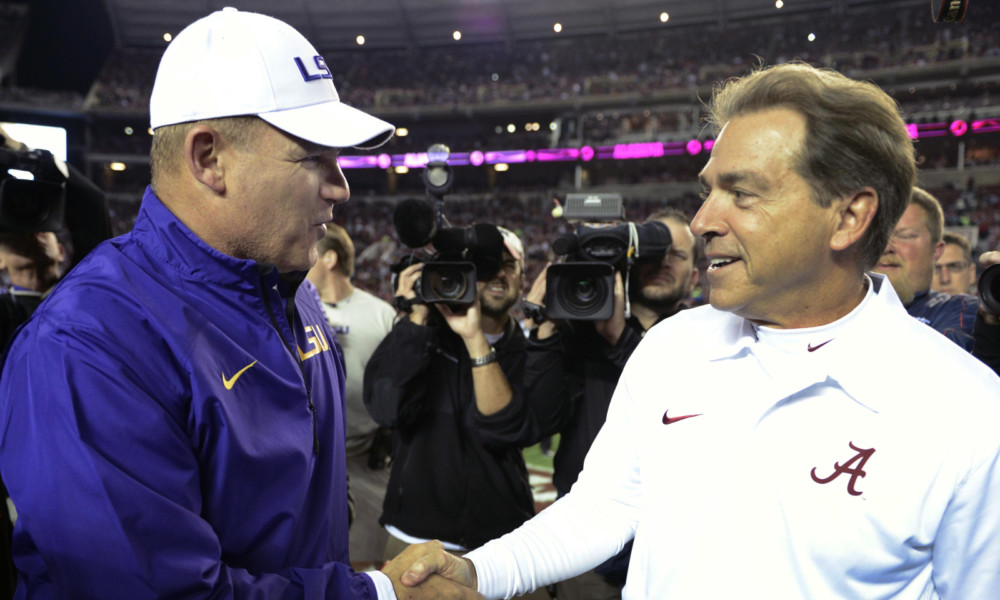 Do the names Tommy Tuberville, Phil Fulmer, Urban Meyer, and Gene Chizik ring a bell?  They should sound very familiar as they are all SEC head football coaches who have resigned or been fired since The University of Alabama hired Nick Saban in January of 2007.
In fact, including current and pending hires, there have been 34 head coaches at opposing SEC schools during Coach Saban's tenure with the Crimson Tide.  Some of those head coaches were even hired or fired as a direct result of Coach Saban's standard of excellence that currently permeates throughout the SEC.  The full breakdown of SEC head coaches who have been employed since 2007 is listed below:
For those keeping up, this equates to approximately 3 coaches per school during Coach Saban's almost 9-year tenure.  This statistic is ironic though given how quickly many prognosticators believed Coach Saban would leave for a try with the Texas Longhorns or for another try in the National Football League.  Instead, Coach Saban has stayed with Alabama longer than any other location in his career.
On the other hand, many observers thought Coach Saban would stay with The University of Alabama but did not think it would be a successful pairing.  As luck (or The Process) would have it, the doubters have been proven wrong.  Since 2007, the Crimson Tide have earned 4 SEC Championships, 3 National Championships, 2 College Football Playoff appearances—more than any other SEC school during that time frame.
Obviously, this level of success will not last forever.  Most loyal Tide fanatics understand this very well.  However, it's great enjoying it while we still can before Coach Saban really does leave Alabama—for retirement.
Ben Baxter is a contributor for Touchdown Alabama Magazine.  You can "like" him on Facebook or "follow" him on Twitter via @Ben_Baxter.