Nick Saban
Coach Saban and expectations for Alabama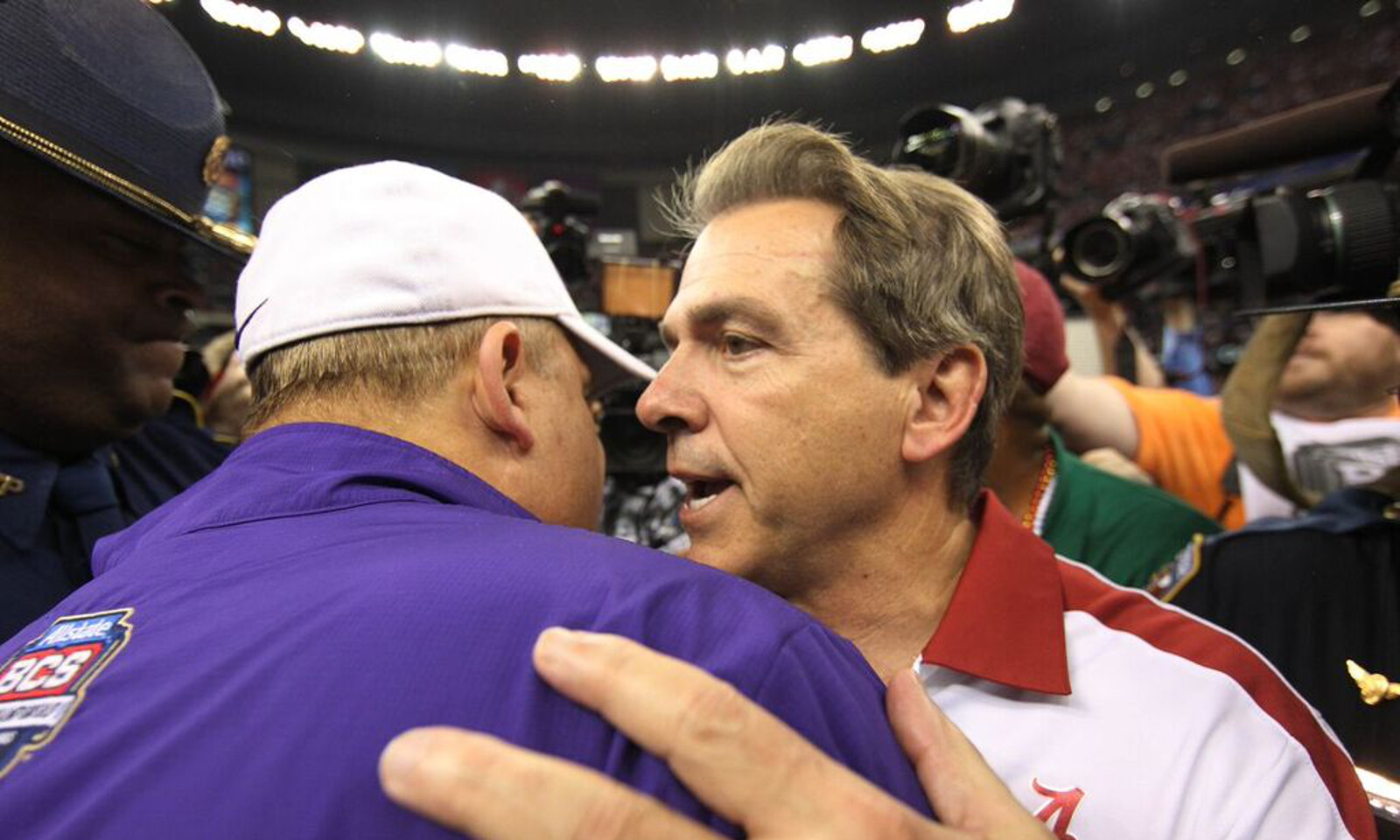 This offseason has been anything but quiet when it comes to coaching changes. In total, there have been a total of 23 head coaching positions that have opened. Many attribute all the changes to rising expectations and the want for coaches to "win now".
Does that sounds familiar to Crimson Tide fans?
Well, it should because each and every season that is the expectations that follow the Alabama Crimson Tide
Year after year, the Crimson Tide is expected to not only contend for a SEC championship but for a national title as well.
Most would think that with expectations set so high, it would be difficult to be successful over a long period of time.
Alabama has gone above and beyond those expectations since coach Saban's arrival in 2007. Now the rest of the conference and the country are looking at Alabama as the model of what a college football program should look like.  
Expectations in Tuscaloosa have spreaded like a wildfire across the country with fans wanting their teams to win now or make changes so it can happen.
Many people have blamed Saban and his winning ways for all the new coaching opening in college football, but with the winning come a thirst for more. The Crimson Tide fan base has been blessed with three national championships since 2009 and the want for more titles in Tuscaloosa can't be quenched.
Other program and their fan bases now lust for what Saban has done for Alabama, which is giving Crimson Tide nation championship hardware on a consistent basis.
LSU and Georgia are prime examples of what is happening in college football today. Both schools have very successful head coaches, who have been there for many years and were some of the most successful leaders in program history.
Georgia decided to go another direction firing 15-year head coach Mark Richt because the lack of a conference and national titles despite finishing with multiple 10-plus wins seasons during his tenure.
LSU was about to fire head coach Les Miles, who has amassed a record of 111-32 over a 10-year span. After fans showed support for Miles, LSU decided to retain him for the 2016 season.
Although these two teams have been very successful over the past 10 seasons, being consistent over a period of time is just not good enough anymore. Teams and fan bases now demand championships or changes.
Coach Saban may be one of the main reasons for the coaching changes, but the expectations set for him and his teams have single-handedly put all coaches who haven't contended or won a national championship on the hot seat.    
Ivan L. White is a contributor for Touchdown Alabama Magazine. You can "like" him on Facebook or "follow" him on Twitter, via @ilwhite1