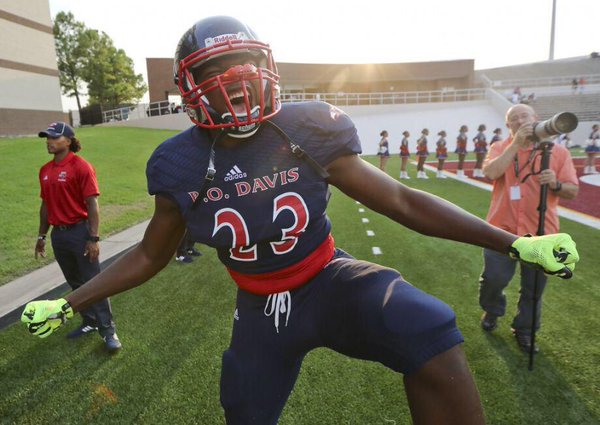 4-star linebacker, Jeffrey McCulloch, also known as "The Shark" out of Aldine Davis High School in Houston, TX has announced where he would be visiting before making a decision on National Signing Day, February 3rd.
The seventh-ranked OLB announced after arriving in Orlando, FL for the Under Armour All America Game that he would be visiting Texas on January 15th, Alabama on January 22nd and take an unofficial visit to Texas A&M the weekend before Signing Day.
McCulloch has already taken official visits to Notre Dame, Stanford, and Michigan, but has stated that Michigan is no longer in contention for his services. With a deep linebacker group in 2016 recruiting , if Alabama is able to add McCulloch it could be a huge boost to the Tide's class.
Stay tuned for more recruitment updates with Touchdown Alabama.
Justin Wagner is the Scouting Coordinator and Lead Recruiting Analyst for Touchdown Alabama. You can follow him on Twitter, at @jwag718.