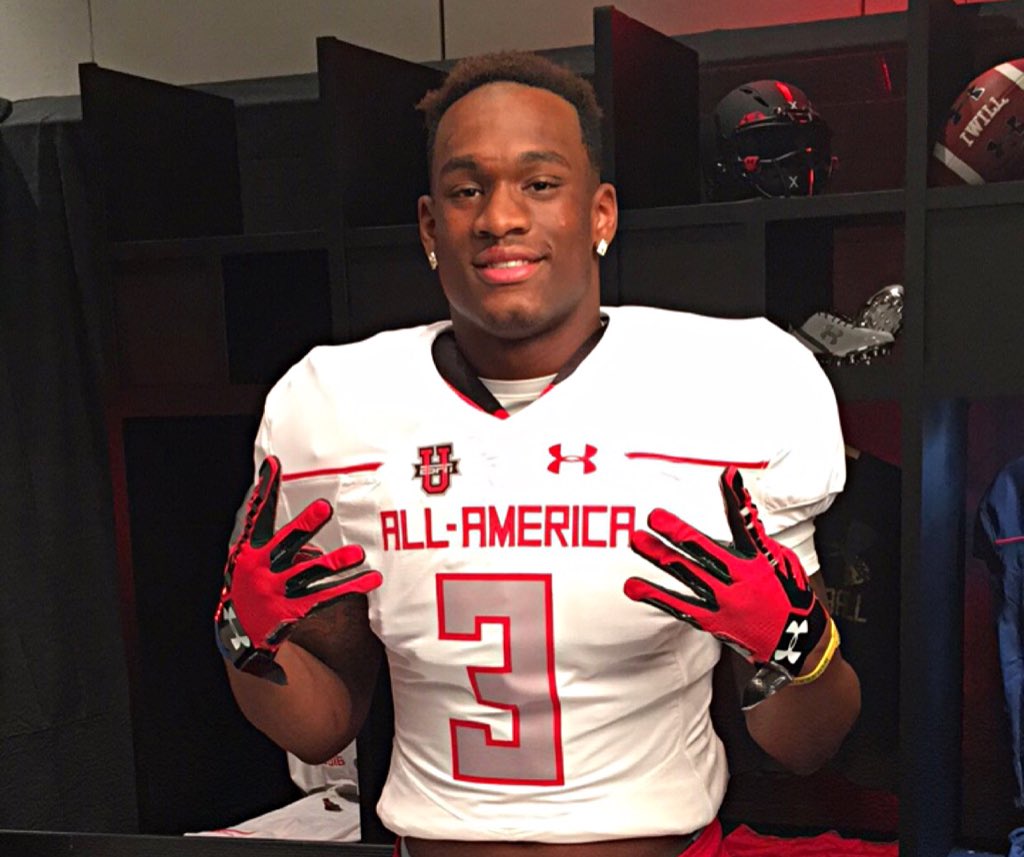 As the 2015 high school season approached, the nation's top linebacker, Lyndell "Mack" Wilson had high hopes and higher expectations for his Carver Wolverines. Carver opened the season against the Lee Generals, which is about as big of a rivalry as it gets in Montgomery. Wilson and the Wolverines flustered and fell to the upstart Generals. This loss was the beginning of a season that was to say the least, not ideal for Wilson. "It was a long season, going 3-7 and I wish I could have done more to help us be successful" he said. Although the season did not live up to his expectations, the 5-star linebacker felt that his game did progress as the season went on. He stated, " I wasn't comfortable with the way I played in that first game and I knew I had to step up and I feel like my game progressed really well by the end".
Now the season is over, the Wolverines did not make the playoffs and Wilson has made the most of his recruitment process. He participated in the Alabama-Mississippi All Star Game on December 13th in one of the most talent loaded games ever, has released a top three of Florida, Alabama and Georgia (in order) and is now set to play in the Under Armour All American game this weekend in Orlando. He has named Florida as his favorite and he says that still stands and the race is a "40-20-20" with Florida out front. With that being said, what are the main factors in Alabama's recruitment of him? "A big factor is the new defensive coordinator, I don't know too much about Coach [Jeremy] Pruitt and I plan on getting to know him very well, we've been talking every other day since he's been in Tuscaloosa." says Wilson.
When it was announced that long time Alabama defensive coordinator Kirby Smart would be leaving and accepting the head coaching vacancy at Georgia, Alabama hired Georgia's defensive coordinator, Jeremy Pruitt just a few days later. "I feel like they won't miss a beat with Coach Pruitt and I feel like he's the right guy for the job".
Another quiet factor in Wilson's recruitment is another Carver and Montgomery product that is currently playing in crimson and white. That would be sophomore linebacker, Shaun Dion-Hamilton, who was the ninth ranked linebacker in the 2014 class. "He's a good guy, we talk all the time, he comes and sees me at school, pops up on me and making sure I'm on point with my grades." Wilson had to say about his mentor. When asked about what Hamilton says to him about Alabama, Wilson responded with "He says it all depends on how I come in, learn the playbook and everything and that I will compete for an SEC Championship." He plans to see Shaun Dion-Hamilton when he visits Alabama on January 22nd and although he has already visited Tuscaloosa for the LSU game, which was a scene unlike any other, he knows that the environment will be different this time, helping him really focus on the other specifics. "I'm really looking forward to getting a chance to sit down, get to know more about the coaches." said Wilson. "I'm also looking to see how I fit in the program, who's leaving, who's leaving and if can get out of there with a degree in three years."
There's one last silent factor in Wilson's recruitment and that is another top-ranked linebacker out of Alabama, the country's top-ranked inside linebacker, Ben Davis of Gordo, AL. There have been many rumors of them being a package deal and a nightmare to every SEC offense they would face. "It's something we've talked about, but in the end, he's going to go where he wants to go and I'm going to go where I want to go, so we will see how that plays out"
Wilson has been told by all three of his top schools that he can play either inside or outside linebacker because of his size and range, making him an ideal fit in each of the three systems. His range, size and athleticism play a big part in his top ranking and Under Armour All America Game selection. "I'm looking forward to getting out there and competing with some of the best guys in the country. I am going to go out there and compete, that's all I know." He is "ready to learn and get better" in this once in a lifetime opportunity.
Wilson will be one of many recruits tuned in from Orlando as the Crimson Tide take on Michigan State in the Cotton Bowl for a chance to play for the national championship. As for Wilson, he predicts an Alabama win.
Justin Wagner is the Scouting Coordinator and Lead Recruiting Analyst for Touchdown Alabama. You can follow him on Twitter, at @jwag718.