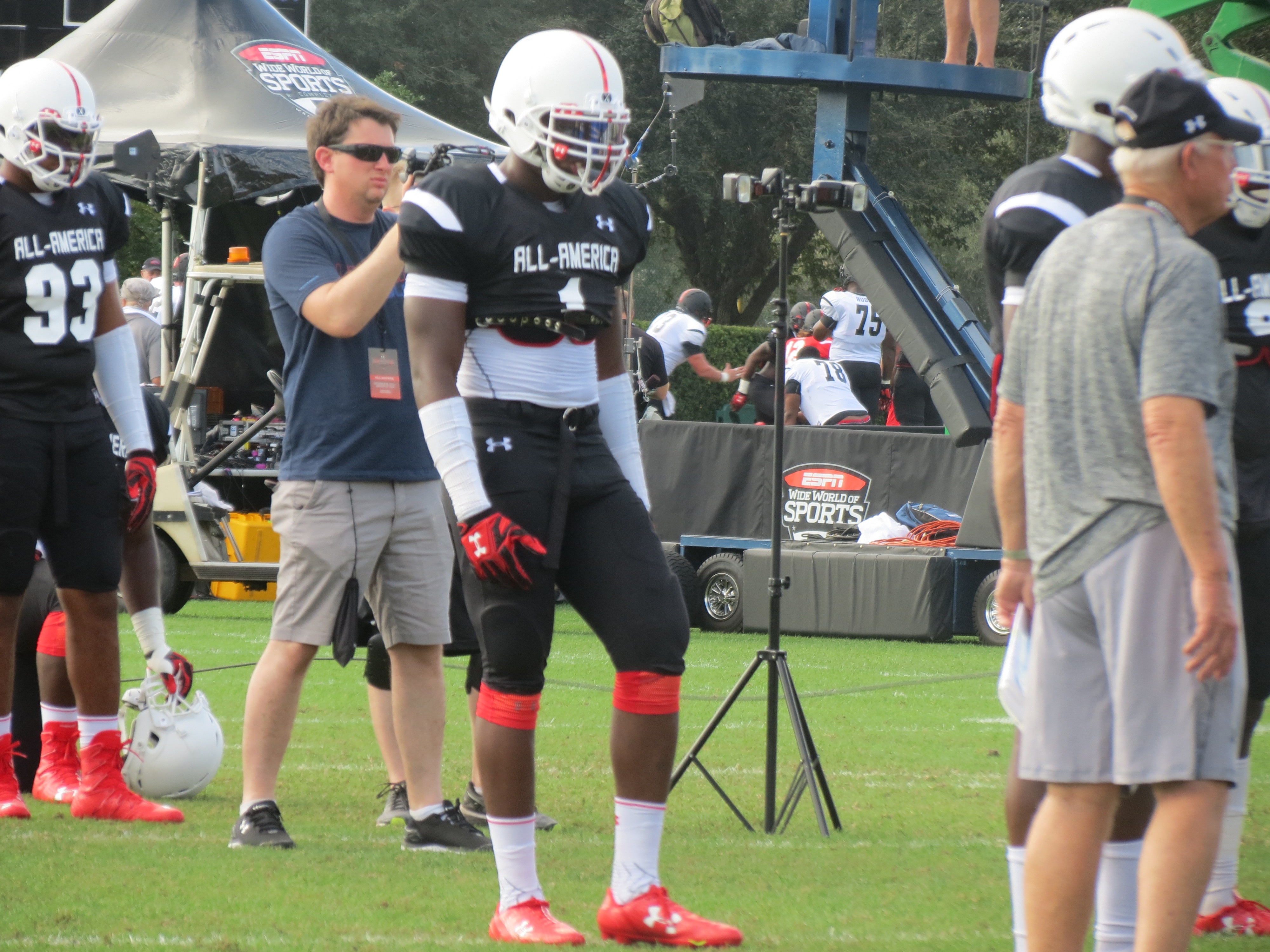 The nation's top inside linebacker and the number one player on the Touchdown Alabama Top Ten, Ben Davis spoke with TDAM's Justin Wagner after day two of practice for the Under Armour All- American Game in Orlando, FL. Here's what he had to say about his experience so far in Orlando, his busy moth of official visits coming up and even a little prediction for the Alabama vs. Michigan State game Thursday night.
Davis will be one of the most watched players in Saturday's game and will be a busy man this month as he takes his official visits. The Gordo product is set to sign on Signing Day.
Justin Wagner is the Scouting Coordinator and Lead Recruiting Analyst for Touchdown Alabama. You can follow him on Twitter, at @jwag718.