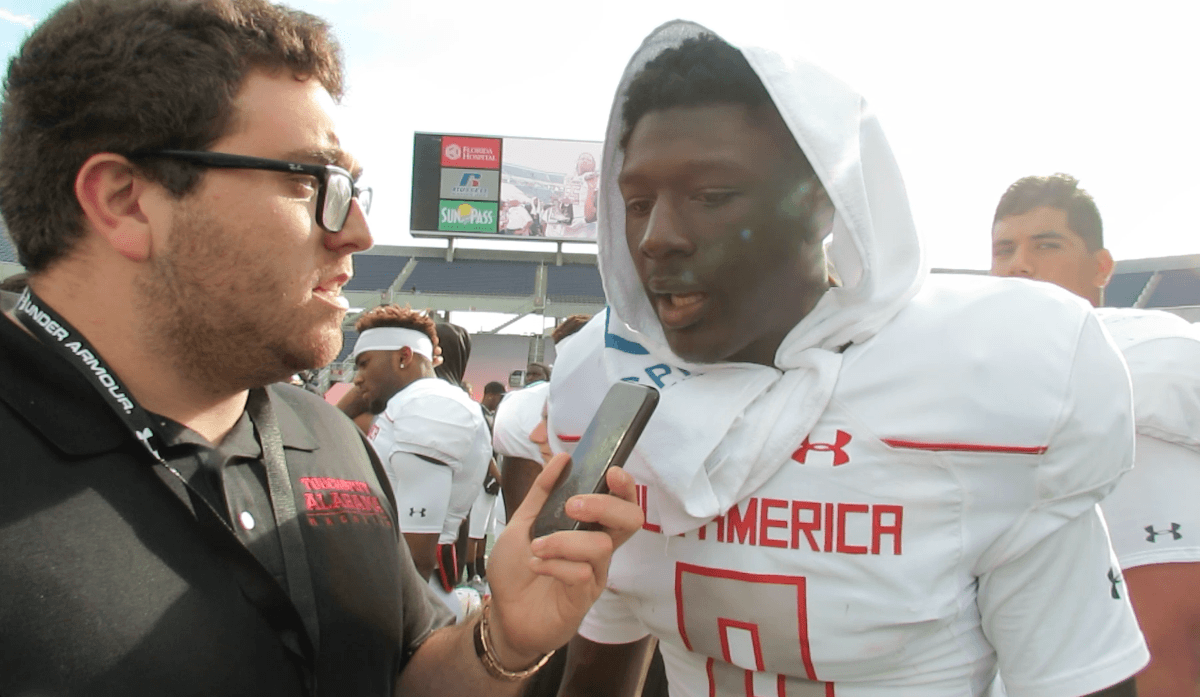 Two days ago after the Under Armour All America Game in Orlando, Cavin Ridley told Touchdown Alabama that he would be enrolling early at South Carolina, joining Will Muschamp and staff on Tuesday. The tables have turned as Ridley took to his Twitter to announce his decommitment from South Carolina. He did not use the word 'recommitment', in his letter on Twitter, so it seems more like a delay.
Ridley also spoke to Touchdown Alabama on Thursday at the players luncheon and was very vocal about the opportunity to play with his brother, Alabama star wide receiver, Calvin Ridley. "It's a blessing to be able to go to college and play with your brother, most people don't even have brothers. To even be able to go to school with my brother would be great because of the person that he is and the things that he does, I can learn from that." said Ridley.
Another interesting factor in his surprising commitment was that according to Andrew Bone of Rivals, Ridley gave Alabama's staff the nod on Monday, telling them he would be committing to Alabama this weekend and coming up on Tuesday.
This will be an interesting 24 hours for both Alabama and South Carolina due to early enrollees having to report on Tuesday. The four current early enrollees at Alabama, OT Jonah Williams, QB Jalen Hurts, LB Christian Bell (Greyshirt in 2015) and TE Miller Forristall are already practicing with the team in preparation for the national championship. If Ridley were to decide to enroll early, he would need to know by tomorrow as WR T.J. Simmons and safety Shawn Jennings are set to arrive as well.
Stay tuned for more on Ridley's possible commitment or re-commitment with Touchdown Alabama.
Justin Wagner is the Scouting Coordinator and Lead Recruiting Analyst for Touchdown Alabama. You can follow him on Twitter, at @jwag718.